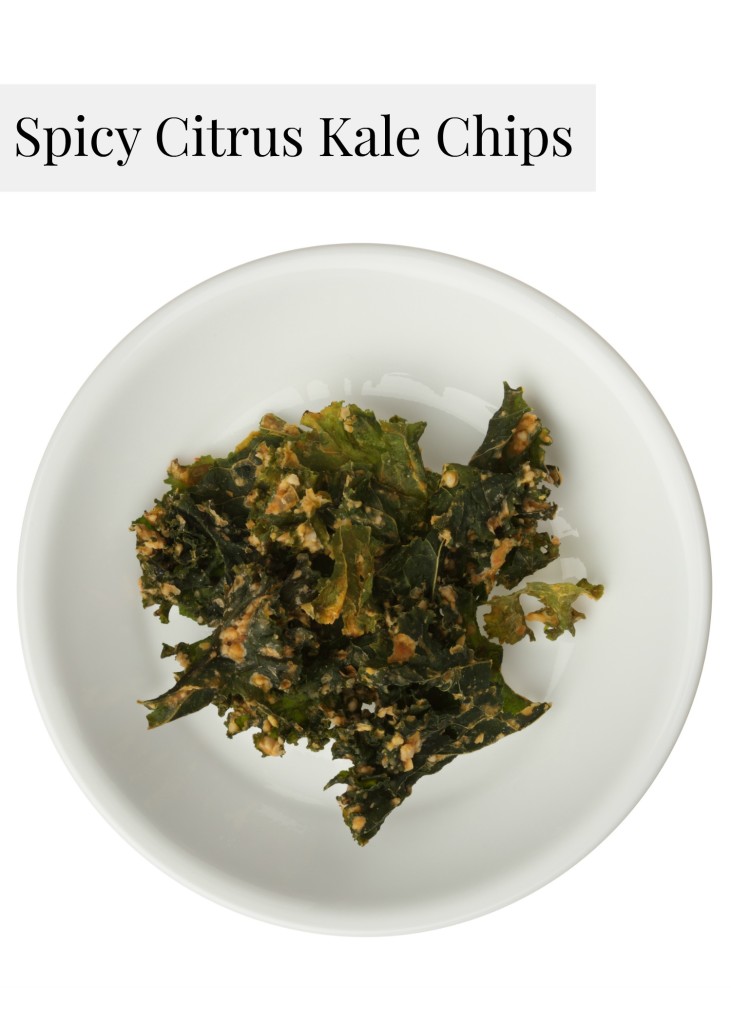 I know, I know, I say this all the time, but really … this may be the best recipe I've offered you yet! Ha! My Spicy Citrus Kale Chips are off-the-charts, over-the-top, crazy delicious … and so good for you! Light and Bright. Spicy and Cheezy. Purely addictive and purely healthy. I safely suggest to double this recipe! You will love this kale chip recipe.
Ingredients
2 bunches of kale, deveined and broken into 3 square in pieces
3 limes, juice
1 cup nutritional yeast
1 Tablespoon Coconut Aminos
1 clove garlic
1 teaspoon Chipotle powder, or to taste
1 teaspoon Cayenne, or to taste
1/4 cup Extra Virgin Olive Oil, EVOO
Wash, dry and break kale pieces into 3 inch pieces. Dry thoroughly.
Blend all ingredients except kale until smooth and creamy.
In large bowl, toss kale with mixture and massage through each leaf.
Dehydrate for 12 – 18 hours on 105 degrees, or bake until crispy on the lowest setting your oven offers to retain the most nutritional value the kale offers, while raw!
Buono appetito! 
(Visited 126 times, 1 visits today)