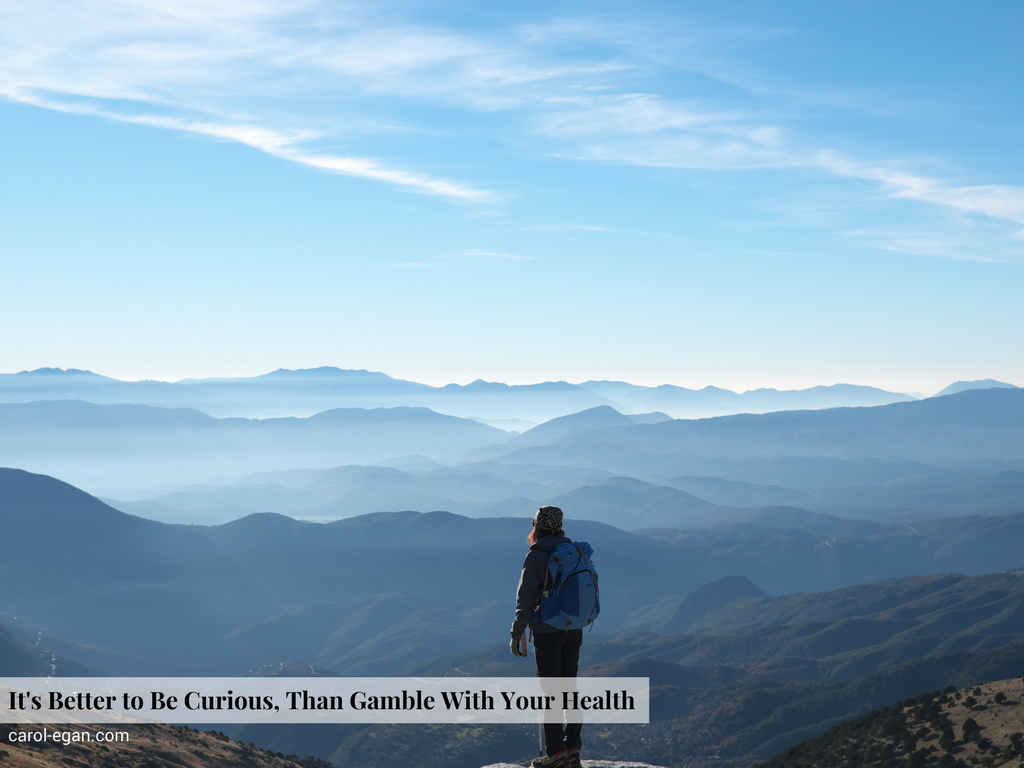 Do you ever wonder why you've got a dry cough all the time? Why you experience chronic headaches, allergies, repeated bouts of acid-reflux, inflammation in your knees or hands?
Do you know that symptoms like these are actually warning signs of imbalance, and that if you ignore them, your body will begin to speak louder, and escalate to more acute health diagnoses from your doctor?
Ah, but you say "I'm busy. There's no time to slow down, not even for a diagnosis of an acute health problem."
Alas, you may be unhappy and even inconvenienced with weight gain, low energy, and increasing brain fog, but you've got projects that demand your time and attention, and a team counting on you.
I get it, but aren't you curious as to what will happen if you continue to ignore these symptoms? 
Plus, you've got medication that eliminates the symptoms you'd be experiencing otherwise.
I get this too, but isn't ignoring symptoms like gambling, with too high a risk? 
But business as usual continues, with 5:00 a.m. team-meetings, stressful deadlines, intense negotiations and regular late-night business dinners… though you intuitively know something is not quite right with your health. 
As Voltaire said, "Judge a man by his questions rather than by his answers."
I offer you a list of 12 questions to gage what you intuitively know is best for you against all the reasons why you've not begun to take care of you and your health and wellbeing:
How is your energy? Is your energy consistent during the day, or do you notice variations?
Do crave sugar?
Can you function without coffee?
How do you sleep? Do you wake during the night or sleep like a baby?
Do you feel productive through the day?
Do you experience brain fog?
Do you feel unmotivated, even apathetic?
Do you feel hungry, even though you just ate?
Do you experience gas and/or bloating?
Do you exercise?
Do you feel inflamed in your body? Joint pain? Chronic headaches?
Do you experience food or environmental allergies or sensitivities?
How did you fare in your responses?
Do you feel like your body is telling you through the symptoms you experience something is off with your health? That you need to start taking better care of you?
Isn't it better to be curious and ask these questions, than to gamble with your health?
Isn't it better to know that the symptoms you experience are like an alarm you need to answer, rather than ignoring them?
Let me know how I can help in the comments below. You want to nail down these symptoms now…
You can begin with my Five To Thrive, 5 Daily Habits Top-Achievers Use to Increase Energy by 30%  In this guide, you'll
Discover the 5 common-sense things top-achievers do to create 30% more energy
Learn the primary reasons you're experiencing low energy and falling behind
Start creating the energy you deserve, for increased focus and creativity
(Visited 35 times, 1 visits today)