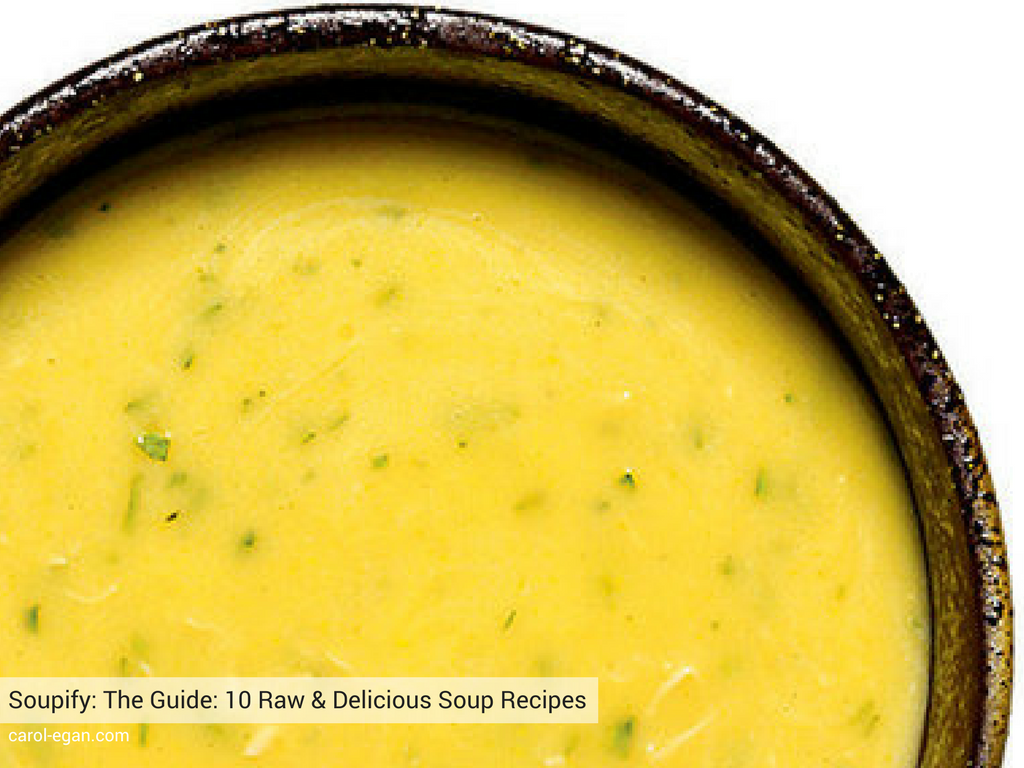 Move over juice cleanses… Hello souping!
TREND ALERT
Detox Soup cleanses are the latest craze, and for very good reason. Detox soups, unlike their sugary, fruit-laden, smoothie counterparts, heal the digestive system and cleanse and revitalize every cell in your body with savory ingredients, rather than sugary ones.
While souping is not really a substitute for juicing (C'mon, you know me better than that!), it offers many similar health benefits, like easily digestible meals for increased energy, weight loss, glowing skin and cleansing benefits!
SATIATING AND DELICIOUS
The cool thing about souping, rather than juicing is, if you're a newcomer to things like fresh-pressed-juices, with soups, you retain the fibre content like you do in smoothies. Soup recipes are sure to satiate your palate, satisfy your desire for something more 'meal-like,' plus give you energy, vitality and a very satisfying new lunch and/or dinner option.
Think savory smoothies to have any time of the day…
SOUPIFY
And I've created a guide for you, Soupify, with 10 super-healthy and super-delicious recipes, including my favorite Tomato Bisque (and the best tomato soup you may ever have… I know, I know, that's a pretty big accolade! But I do feel that confident!), Creamy Raw Zucchini Soup with Pumpkin Seed, Rosemary Crunch and my very own "Tortilla" Soup, plus 7 more recipes!
Download Your Free Soupify Guide!
Soupify, offers you an easy, creative and new approach to your soup-making. Each recipe is made with only fresh and raw ingredients, to bring the most nutrient dense, live, vital nutrition to your body.
Think NO crusty pans to wash, oh yeah… plus glowing skin! What's missing?
Plus, they are all healing and delicious combinations that will change the way you think about what you eat, while giving you a blast of live, vital nutrition to your body!
NOW YOUR IDEAS
After you look the guide over, or even try one, tell me which one is your favorite and why in the comments.
What recipe did you make, but put your own spin on?
What favorite soup recipe can I help you put a healthy spin on?
OR, tell me what flavors you like in the comments below and let's whip up a recipe together!
(Visited 89 times, 1 visits today)