You are an enlightened leader. You strive for excellence, in yourself and your team, and you know health is the competitive advantage in today's world.
I have a simple message to share about health and excellence that drives your team's ability to be their best selves, including their leadership, performance and ability to innovate and think outside the box.
I offer customized solutions to meet your company's specific needs. In a weekend seminar, an hour workshop, a full morning or a custom-designed series, we'll work together to create a program that engages your employees in ways that help them choose healthy lifestyle habits. A program designed to build leadership and innovation, productivity and a competitive edge.
One client recently said, "I now get how what I eat nourishes my brain for peak productivity as much as it benefits my energy and my body."
Great training inspires buy-in. Great training incites excitement. Great training effects change.  
This is what I do. 
Let's solve your health objectives for excellence together…
Here are a few of my most popular corporate training workshops:
• High-Performance Health
Leverage health and energy for you and your team. Increase profitability. Learn how to use food to enhance physical, mental and emotional wellbeing and potential… PLUS, learn how to use food to optimize productivity and performance.
• Why? Your Key to Creating Vibrant Health
Clarify why you do what you do regarding your health and wellbeing, and why you don't do what you want to do. Leverage new insights and awareness. Channel your experience in creating success with the health goals you most want.
---
• Mindfulness for Clarity and Focus  
Develop strategic thinking, clarity and focus by going within. Increase personal power through Mindfulness for the wide array of health benefits it provides. Learn to communicate powerfully with intuition and inner guidance.
• Leverage Success. Leverage Health 
Leverage classic success strategies to leverage the health results you most want. Challenge your thoughts. Reframe antiquated ways of thinking. Add curiosity. Open to new ideas for increased energy, mental clarity and greater productivity.
---
• Health Essentials
Identify the basics of daily healthy habits in three ways. Food: It's about electricity. Mindset: It's about your thoughts. Mindfulness: It's about your connection to self. One alone does not reap results. Together they deliver the health results you most want.
• More Than a Detox
Learn how to use food to lose weight, decrease inflammation, conquer cravings, improve digestion, increase energy and mental clarity. Plus, learn how to let go of what foods do not serve your body, physically, mentally and emotionally, and embrace what does.
For more information, or to check availability, please contact my booking agent using the button below.
Bringing Healthy Leadership and Healthy Habits into Corporations, Companies and Schools for Over 5 Years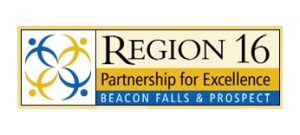 "We brought Carol Egan in to run a 3-part, 6-week program, Change Your Thoughts, Change Your Life, that focused on nutrition, mindset and mindfulness for our school district. I found Carol to be one of the most passionate and caring coaches I have ever met — she has a way of making you feel like you've known her your whole life. Her philosophy on taking care of self first, to then take care of others was a major aha moment for me personally.
Since her workshops, many of us continue to implement her recommendations to include more leafy greens in our diet, eliminate inflammatory foods and take time to reconnect to ourselves. I highly recommend Carol's guidance, wisdom and support to anyone who seeks it!"  ~Rima McGeehan, Principal, Prospect Elementary School, Connecticut Region 16
Book Carol for Your Next Event