FACE THE FACTS, GORGEOUS...
Diets don't work.
Or at least not for long.

Celebrity-endorsed weight loss programs control the diet-scene ONLY because calorie-restriction diets can temporarily offer weight loss… and of course the names behind them.
BUT, because their offerings include common-toxic trigger foods and processed meal choices with ZERO nutrition … weight loss WILL elude you over the long-haul because your body will continue to produce fat cells from the bacterial imbalance, excess mucous production and inflammation they trigger!
In simpler terms: You'll lose weight, but you won't keep it off.
Maybe you can relate to some of the following...

Trying to lose those last 10 pounds again… (and again…)
Constant fatigue leaving you too tired to workout, or too tired to do much of anything but binge on Netflix and snack
Ongoing sugary, carby, salty cravings that keep you… hooked
Tired, achy and feeling much older than you are
But here's the best kept secret in the industry...
IT'S ACTUALLY POSSIBLE FOR YOU TO LOSE WEIGHT EFFORTLESSLY AND HEALTHFULLY!
Weight loss and looking FABULOUS are actually more about healing your body than losing weight. Oh yeah, I said it, your body holds toxins in fat cells to protect your vital organs from the damaging effects they can cause!
By adding in foods that support the body in carrying out all it's vital functions, and by removing foods that cause toxicity, imbalance, inflammation and obstruction in your body, the weight will effortlessly fall off. EFFORTLESSLY.
Lose weight and keep it off (for a lifetime)
Jumping out of bed in the morning with boundless energy
Improve your digestion and elimination
Conquer your cravings once and for all
Feel recharged, renewed, and revitalized
Have rocket fuel energy and sleep like a baby every night
Reduce mood swings and irritability
Leave old, unhealthy habits behind (for good)
Decreasing inflammation
Think clearly and with more confidence, and
Reclaiming your gorgeous self NOW!
I'M CAROL EGAN, AN EXECUTIVE HEALTH COACH AND CREATOR OF MORE THAN A DETOX.
But, I wasn't always the picture of energy and health.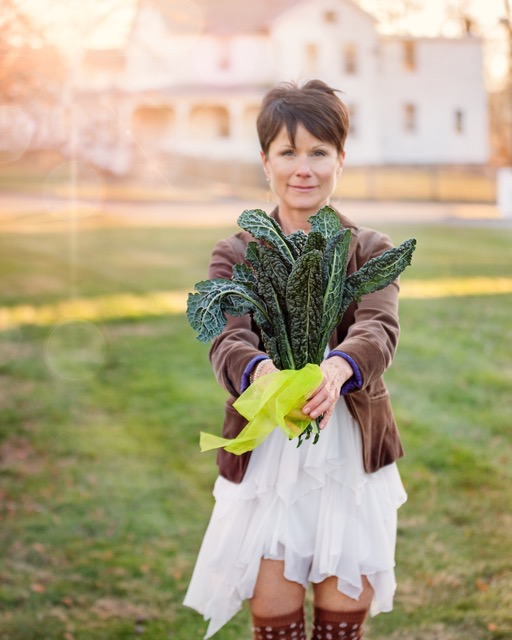 Several years back I got very sick, and the problem was not as much the array of symptoms that I experienced, but rather who I thought I was because of all the symptoms I experienced.
As I went from one doctor for this problem, to another doctor for that problem, the "typical" route most deem as "normal," but with no substantive relief, my body continued to spiral downward.
As I've learned very intimately, as I've studied very extensively, when our body is "off," we most often find breakdown in digestive processes. And when there is a breakdown in digestive processes, and there was, there is a breakdown in every other bodily function. This is pure science not subjective recount.
Confidence? None.
Emotional balance? Sadness. Anger. Confusion.
Cognitive Ability? No memory. No concentration ability. No ability to focus.
The pivotal moment of my healing journey came when I heeded my inner-knowing that I was NOT who I thought I was, and established what I like to call, Save My Sass Incorporated, SMSI!
That one decision changed everything.
MORE THAN A DETOX WAS CREATED OUT OF MY NEED TO FIND ANSWERS FOR WHY MY BODY WAS SO SICK, TO GET MY SASSY SELF BACK AND TO LOOK AND FEEL MY BEST AGAIN!
For the past 25 years, I put the study of health and healing, energy and vitality, personal development and human potential under a very investigative and rigorous, probing lens… and transformed me and my life in the process.
I discovered that to live life fully, we MUST remember that by design, we are "biochemical machines," and for our body to THRIVE and FLOURISH we must return to the basics… and good 'ol common sense!
I discovered this: Fad dieting and weight loss programs don't work…
Every year 108 million Americans invest in the diet industry and lay their faith and hard-earned dollars on the weight-loss table, yet research shows that 97% of these dieters will regain everything they lose within three years.
MORE THAN A DETOX IS A 7 DAY PROGRAM THAT WILL HELP YOU LEARN THE DIFFERENCE BETWEEN FOODS THAT SLOW YOU DOWN AND FOODS THAT MAKE YOU FEEL ALIVE AND ENERGIZED.
This 7-day program is about learning how to support your body in cleansing and healing, to find your ideal weight and increase energy to look and feel fabulous!
A detox is simply about letting go of what does not serve your body, both physically and emotionally … and embracing what does. You will learn to want only foods that bring a skip to your step, a glow to your skin and a twinkle to your eyes ... by adding in what serves you and by eliminating what does not!
Once you challenge 'the status quo' of eating processed and nutrient-devoid foods, once you embrace new ways of preparing food, new ways of eating and new and healthier lifestyle habits, you will access FREEDOM in body, mind and Spirit in ways you never thought possible!
HERE'S WHAT YOU'LL COVER IN EACH OF THE THREE PHASES:
In a tried, tested and proven method that's worked for 100s of detoxers, season after season, you begin with 4 days of easing into the program, detoxing for 7 days, and then transitioning out in the most revealing phase of the program! Easy. Peasy. And amazingly extraordinary.
4 Pre-Detox Days = easing into the detox
7 Detox Days = Hello, clean-as-a-whistle cells!
4 Post Detox Days = "Hello, gorgeous! So happy you're back!"
BY JOINING YOU'LL GET ACCESS TO:
Fall Detox Guide

A step-by-step Guide designed to teach you how to detox safely and in a natural and health way—loaded with all the "why's" of detoxing, plus tons of education about the benefits of detoxing and the foods you will be eating.

Fall Recipe Guide

A whopping 70 Recipes, including Juices, Smoothies, Breakfasts, Dips, Dressings, Raw & Cooked Soups, Raw & Cooked Entrees,  Snacks… AND Desserts!
Shopping List

This list will make your shopping super easy, which makes preparing and cooking for your program super easy too!

Food Diary

A food diary to encourage weight loss, improve healthy eating habits, identifying food triggers, to recognizing the ways food impacts you emotionally.
Global Community Forum

This is where the magic happens, this is where you join in community with me and  "your tribe" to get daily extra daily support and incentive!

Email Support

I send you daily emails to guide you, support you, and cheer you on throughout the program.
PLUS YOUR JUST FOR FALL BONUSES
Capitalizing on the new trend of souping, More Than a Detox: Fall also includes a *bonus* guide with 10 soup recipes so you can slurp your way to success!
And you'll also get access to the first ever LIVE More Than a Detox Q&A calls.
HERE'S HOW YOU CAN JOIN MORE THAN A DETOX
More Than a Detox: Fall is now closed.

Enter your name and email below to be notified when the Winter Detox opens!

We value your privacy and would never spam you
"I learned that I don't have to eat a ton of food to feel 'full and satiated'. I think that's a common misconception today, and this detox squashed that for me! Stick with Carol's detox plan, it's bulletproof."

Colleen F.
"I knew when I enrolled in this program I would commit to doing it, but would have never believed that I would have enjoyed it as much as I do. Now I actually look forward to my breakfast smoothie...who would have believed I take that over my Dunkin Donut's coffee! The lessons I learned during this program will stay with me for the rest of my life."

Sue M.
YOU'RE DETERMINED TO CHANGE YOUR EATING HABITS. MORE THAN A DETOX WILL HELP YOU DITCH THE DIET MENTALITY FOR GOOD.
I created the highly acclaimed MORE THAN A DETOX based on the foods I eat everyday, a philosophy that integrates whole foods, with the famed elimination diet and the tissue-cleansing philosophy.
From studying over 100 dietary theories, I know what heals the body, and what doesn't. You WILL learn how to ditch the diet mentality, stop reading book after book, and get clear on what actually works for you, so you too can look and feel your best again!
You will learn how to literally 'hear' your body scream NO to foods that do not serve you, to make the life-long changes you want once and for all!
That's why participants consistently lose unwanted weight, and consistently look and feel amazing without any of the gimmicky, unhealthy "powdered" fad diets you find online.
What if you could actually lose weight, feel more energized and develop healthy habits that last long AFTER the program ends?
"I have always tried to eat healthy and truly believed that I was making good choices. Over the past few years, I have had an upset stomach daily and got terrible migraines. Carol has helped me to get on track and learn how to eat clean. As a result, I haven't had a migraine in two months, no upset stomach, my skin is clear, and I have way more energy! I am so thankful for Carol's guidance, recipes, and enthusiasm."

Bobbi
"The results from the last detox are still rippling! I have not had a headache since starting the detox (used to get at least 2-3 per week=Motrin) No more! I'm down about 15 lbs & I feel great. The most impressive part is that I wasn't doing this for weight loss & it happened! So many other times I've tried diets for weight loss & failed. This one I did for health benefits & the weight is falling off! Yippee. Just thinking of eating my old diet makes me cringe and that's something I never thought possible."

Diana M.
More Than a Detox: Fall is now closed.

Enter your name and email below to be notified when the Winter Detox opens!

We value your privacy and would never spam you
IMAGINE JUST 7 DAYS FROM NOW YOU WILL...
Jump out of bed in the morning with more energy and 5-7 pounds lighter! You will feel excited when you notice the green-juice glow and less puffy, clear eyes looking back at you in the mirror!
You won't believe that you've traded in your coffee addiction for green juices and smoothies, belly bloat for a flat stomach, brain fog for clear thinking, eating on the run for taking time to prepare healthy foods for the week, food cravings for a clear understanding of what works for you and your body and what doesn't, and a distinct understanding on how certain foods affect you!
Thank you Carol for sharing all of your knowledge and providing endless support throughout this whole program. I didn't realize just how good I felt through the detox until I introduced a few things back into my diet these past few days. I've now pinpointed what has been causing my bloating, "stomach attacks" and congestion that I've been experiencing for many years in your detox program. The experience was life changing to say the least!

Barre
"I did four detox/cleanses with Carol and this journey has been life changing! My first one was in September 2013. I thought I was pretty healthy even though I had Graves Disease, an autoimmune disease, which plagued my body for many years. Since doing Carol's detox, my Graves Disease has been in remission."

Cynthia
Why is a detox necessary?

There are two types of toxins that can harm your body, external toxins and internal toxins. External toxins can be found everywhere like smog, pollution, contaminated water and household cleaners, body care products, old paint in your house, Bisphenol A and Phthalates found in soft plastics and even stress. Internal toxins build up in the body when it's natural detoxification system cannot remove the excess waste matter caused by the body's inability to digest the preponderance of processed-foods and food-like substances in the standard American diet (We deep dive into this in MTAD.)

Yes, your body brilliantly detoxifies harmful substances out of your body every day, but the modern lifestyle places a burden on your body's systems that even your grandparents didn't experience. Rest assured, when your body becomes overburdened with toxicity and obstruction, you will gain excess, unhealthy weight, experience low energy, foggy and poor thinking and poor health.

Do I have to take supplements, pills or powders?

Some programs require supplements, pills and powders. More Than A Detox is a food-based program, and while I heartily believe there is a place for supplements in the healing journey, I recommend only a probiotic in the program for two reasons:

Supplements, like pharmaceutical drugs, can temporarily relieve your reason to eat healthier, which can thwart your urgency to achieve your result because you took a pill and lost the weight, albeit in a very unhealthy way. Without the symptom, you no longer have the leverage you need to do what it takes to create healthy eating and healthy lifestyle habits that last. Before anything, More Than A Detox is a program committed to providing an experience that alters your ideas of how and why you eat what you eat so you can get results that last!
Most of the programs that include supplements, pills and powders are part of the larger immediate gratification problem, where we take a pill for every ill. To achieve the real benefits a detox offers, you have to do the work. Plus, most of these products offered today are made from unnatural substances your body does not recognize, which further contribute to the larger problem of increased toxicity in your body.

Will I have to count calories or points?

This program is not about deprivation or starvation. I've created this program for you to discover for yourself what foods give you energy, what foods weigh you down, what foods cause you sensitivity, what foods inflame you, what foods even alter your memory and ability to concentrate.

Is More Than a Detox hard to do?

Even though this program is simple, it is not necessarily easy. We all benefit from support, which is why I created a forum for you to join with others also committed to healthy lifestyle habits. Plus, you get direct access to me every day, through emails, quick and easy guides, and a lively online learning forum.

Can I lose weight on a detox?

Yes, if the detox is a whole, live-foods, nutrient dense program that eliminates common toxic-trigger foods and processed foods, you will lose weight. A diet high in juices, smoothies and whole, live-foods that also removes common toxic-trigger foods inherently reduces the primary factors that lead to excess weight gain and fatigue. But everyone will achieve different results, depending on their state of health at the beginning of the program.

Did you know that your body stores toxins as fat on your body to protect you from their harmful effects? Yes, your body brilliantly ushers toxins away from your vital organs and stores them as fat cells as a safety mechanism to protect you from their damaging effects. By releasing toxins, you will also release excess weight.

Is this like a juice fast, will I be hungry?

No, More Than A Detox is not a juice fast, so you will never be hungry. You will receive over 60 recipes in the Fall program for every juice, smoothie, snack and meal you eat. Funny thing is, detoxers often say how surprised they are with how much weight they lose, without ever feeling hungry!

With that said, this program attracts newcomers as well as seasoned-veterans, so I do offer a challenge or two in the program for you to uplevel from what you thought possible before the program. This IS the beauty of participating in a group program! What you might have initially thought impossible when signing up, is now so easy, that you're ready to challenge yourself.
More Than a Detox: Fall is now closed.

Enter your name and email below to be notified when the Winter Detox opens!

We value your privacy and would never spam you
"I am so glad I enrolled. This detox definitely challenged me, but I welcomed the opportunity for discipline and healthy change, plus it was fun trying new recipes! My experiences: I definitely slept better, lost a weight and have overall better gut health. I like the idea of continuing to try to eat this way with some modifications."

Anne
"It's crazy, but I am symptom free since starting this program! My energy is amazing and I am sleeping like a baby! My head is so clear and I feel calmer than I have in years! I am sticking with the program suggestions, though it's post-detox, because I learned that some directly affect the heath of my gut, and man, what a difference!! I can't believe the transition I've made in such a short amount of time (my body, my gut)! I gave the program my all and am feeling better than I ever remember! THANK YOU!!!!!"

Maria