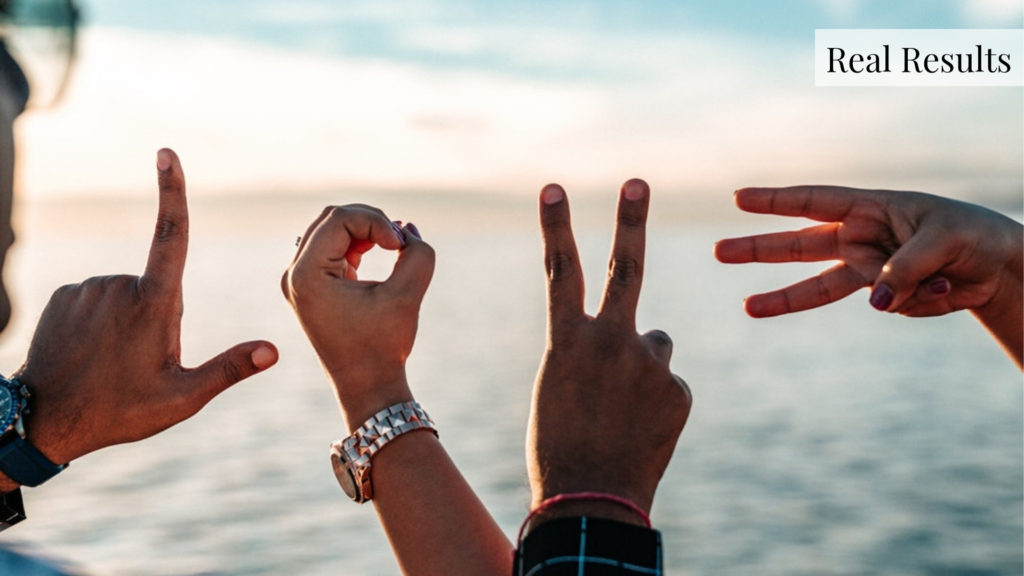 I built Carol Egan Immersion Health with a fire in my belly for all that I know becomes possible when we live inside a healthy body. Every acknowledgment, every result and every expression of gratitude you read on this page was born inside moments of trust and challenge, faith and doubt, commitment and confrontation, and pure badassery by my always-inspiring clients. In todays world, it is no small feat to stand up against the tide of immediate gratification, familial traditions, Fast Food nation and default-moderation that have become what so many believe to be normal, while epidemic rates of chronic illness, open heart surgery, diabetes and cancer break records in each and everyone of our families.
Beyond the results you read here, look for what each client created from taking action and confronting how their thoughts and acquiescing to the status quo limited them from expanding, growing and living a life they love because they didn't feel their best.
Supporting one client alone in looking and feeling their best is an honor of a lifetime. But supporting a calendar full of amazing and committed clients is like experiencing Heaven on Earth. If you hear yourself and the goals you most want in between the lines my clients share, please reach out here. Healing is possible. Living symptom free is your birthright.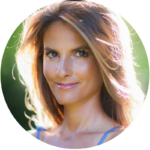 Carol Egan is a true authority in the wellness field. She will ensure you achieve the rarified qualities she has come to embody herself: powerful energy, symptom-free, consistent well-being and unmistakably rich soulfulness.
Carol is also refreshingly grounded, with a great ability to navigate any and all challenges and always exceeds expectations. Be it professionally or personally, I don't know anyone who gives as much as Carol does!
If you have the opportunity to be around Carol and soak it all up, DO IT!! It will be the best thing you've ever done. I cannot recommend her highly enough. ~Natalia Rose, Clinical Nutritionist & Author
---
"I had several goals that I wanted to reach during our program, and I can truly say I surpassed all of them."
~Karyn Johnson, Connecticut
"I never imagined Carol's program could touch my life in so many positive ways."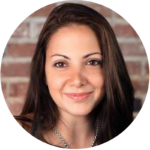 I met Carol when I was struggling with severe psoriasis, asthma and excess weight. At that time, a doctor recommended a very strong injection for my psoriasis. It didn't help me at all. I was also prescribed a rescue inhaler several times a day to manage my asthma, but it made me feel jittery, which then made it hard for me to sleep at night. I felt very disappointed in my doctors. They didn't seem to know how to help me. As a result, I was open to new ideas.
After talking to Carol about her program, my only hesitation was the investment, though it wasn't really a question of whether or not I could afford it, but rather what if it didn't work. I worked though that hesitation quickly, and decided it was important to invest in myself in a new way.
As a result of trusting my intuition to work with Carol, I lost 40 pounds, my psoriasis went almost completely away and I stopped needing to take my rescue inhaler. More than achieving nearly all the goals we mapped out in the beginning of the program, Carol offered me meaningful mentorship, valuable leadership tools, as well as helping me develop a regular meditation practice. I am so thankful for the peace that Carol's program brought to my life. Everything has changed for the better — I'm no longer stressed out like I used to be!
I highly recommend working with Carol. I never imagined her program could touch my life in so many positive ways. As a result, I now feel healthy again, and more positive, more easy-going, and… more successful! ~Elizabeth Vaca-Ranieri, Connecticut
"What Carol gave me was life-changing. She did not hand me a magic bullet to fix my life. She took my hand and showed me the way."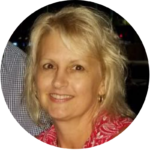 I am a 54 year old woman, and like many my age, I had no energy to spare beyond the demands of my job. I felt so tired all the time, that I could not envision how I'd ever find time to work on my dream of becoming a writer. I intuitively felt that if I could stick to healthy eating and regular exercise, my energy would return. But before I began working with Carol, I struggled with following through on my commitments so often, that I was worried about investing in yet another program that I might not follow through on anyway.
I felt optimistic from our first meeting. Carol is so energizing and supportive, and I felt that right away, so our weekly calls supercharged my week. Carol gently guided me one step at a time into lifestyle changes I have never previously been able to accomplish on my own. Soon, I felt a return of energy, but better than that, I developed a belief in myself I never experienced before. Add to that, I no longer need to take the prescription medications I was on and I'm regularly writing again — I've even published a few articles and am building my own blog site!
For anyone who wants to live life with energy and joy, I highly recommend Carol Egan and her 6-month coaching program. Carol helped me recognize, redirect and transform the limiting beliefs that were holding me back, to discover a whole new me with steady, measured, incremental and lasting changes. What Carol gave me was life-changing. She did not hand me a magic bullet to fix my life. She took my hand and showed me the way. ~Teri Bradshaw, Connecticut
"I can honestly say I have a deeper understanding of true health."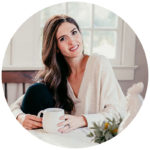 I hired Carol at a time when I was very sick with ulcerative colitis, after hearing her speak on a podcast about healing her own body.
Soon after a visit to the Emergency Room, I hired Carol with the hope that she could help me heal my body too. When we started to work together, Carol helped me understand how everything I put into my body, including the thoughts I think, affect me and my my health on the cellular level. 
In many ways, Carol is more of a life coach than just a nutritionist. She offered me many motivating and inspiring ideas and strategies to help me work through the stress of a very difficult time in life. She showed me how my mindset, stress and diet were affecting my health, and offered me an arsenal of mind, body, Spirit tools that I continue to use to stay on a healthy track. 
After working together for 8 months, I can honestly say I have a deeper understanding of true health. And even better? My husband has said that I am more radiant and more positive than he's ever known me to be. Our home life is more peaceful and organized, and he attributes all my efforts to me being my best self, to him being a better Dad and husband! Plus, I'm now creating a powerful new interior design company, Vibrant Home, because I feel so much better. Carol is the perfect coach for people committed to a healthy lifestyle, or want to take there health to the next level! ~Courtney Donnelly, Pennsylvania  
"I love Carol's programs."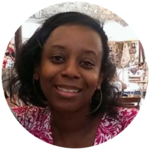 I reached out to Carol about her coaching program because I knew I wanted the accountability she'd provide in working one-on-one together. I was working a lot at the time, and finding it hard to honor my self care routine. Because I believe in taking good care of myself today, for a healthy tomorrow, I didn't like that I was finding myself in a situation where I wasn't honoring my commitment to me. When I noticed how often I was eating late and skipping gym classes, I reached out to Carol. I had no hesitation in working with her — I knew her work and loved her approach, so I signed on for her private coaching program. 
As a result of working with Carol, my skin looks better, it glows! As does my hair, it's shiny and healthy! And I know what this means — I'm radiating healthiness from the inside out. But best of all? I developed new routines that I love, and have continued with my self-care, health and fitness routines since my program ended. I love Carol's programs — She offers a wide-range of strategies, tools and support that guarantees results!  If you want to feel healthy and radiate beauty from within, hire Carol. ~Muthoni Magua, Massachusetts
"It feels so good, to feel so good!"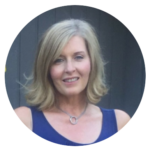 I am driven and successful. I run my own business, own my own home and parent without a partner. I've successfully worked through and surmounted the obstacles life brought my way. But for some reason I didn't consistently prioritize my health long enough to make more than small changes. But at 52 years old, I knew I didn't want to wait for a diagnosis to force me to create healthy changes. I knew I wanted to stop thinking and worrying about my weight. So I signed up for Carol's six-month program. The first thing I heard was, "You look healthier and younger," and I still hear it frequently! I lost 35 pounds in the first four months. Weight loss has since slowed, but I continue to steadily lose weight month after month. But my biggest win from the program is that I have stayed true to all that I learned. I regularly go out with friends and socialize. I enjoy a little treat here and there when I want them, but I immediately go back to my clean eating style. It feels so good to feel so good, to choose clothes I love and to move comfortably and think clearly. I will never stray from my new healthy lifestyle. I feel so much more relaxed. I feel peaceful and much more confident. I used to feel harried. My life felt chaotic, but that doesn't happen when you are taking care of yourself. From my efforts with Carol, I feel radiant again. I feel like I've improved all areas of my life.The investment of time and money were nominal for the substantial personal and professional gains I made. If you are driven to be your best and do your best like me, I unequivocally recommend you also be brave with your life and hire Carol. You will never regret that decision. ~Margaret Ryan, OR (read here for full testimonial)
Want to be my next success story?
Schedule a Complimentary Consult
"I truly feel like a new person."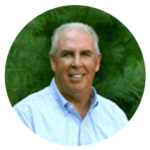 My experience with Carol Egan began as a business meeting for our company wellness program and, after meeting Carol and experiencing her enthusiasm for the overall health and well-being of people everywhere, I decided to sign on as a personal client as well. I completed a tremendously successful 6-month program and truly feel like a new person. Carol met with me at my convenience, both by phone and in person. We discussed every day, healthy habits that would help me achieve my goals for weight loss and overall fitness. It's easy to just say "don't eat junk food." What Carol did that was so unique and motivating, was the manner in which she worked with me to find ways to succeed on terms that I would be able to stick with and apply long term. Carol even took me shopping to teach me the best ways to eat and prepare meals that would lead to overall good health. Yes, I did lose the weight that I wanted to, but we worked on so much more. Carol helped me to implement permanent changes that will have lifelong effects. My goal is to live long enough to see my grandchildren and watch my sons raise their own families. ~Brien Beakey, Connecticut
"Work with Carol if you're ready for a real transformation."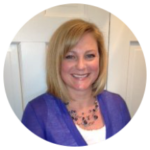 Carol is an awesome and inspiring coach. Not everyone in the field of health and wellness has discovered, as she has, that what we typically view as healthy, actually isn't healthy at all. I could relate to her and what my body is up against. On our first coaching call, she really listened closely and cared about the goals I want to achieve and all I want to accomplish. And, she backed up all of her recommendations with real and deep knowledge and personal experience! In just one month our work together produced real results in my life, including losing 10 pounds, improving my mindset, and feeling tons of new energy! I would definitely recommend working with Carol to anyone who is ready for a real transformation." ~Sherri Parks, Maine
"I highly recommend working with Carol."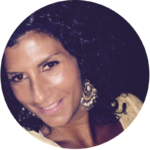 Carol has been such a light in my life over the last few months. Working with her has changed the course of my life. I will be meeting with Carol this week to work on session 10 of our 12 sessions together. Although she has prepared me well, I'm not looking forward to our sessions coming to an end. I truly love spending time with this woman. Carol and I have worked on many aspects of my life with my health being at the top of my list. I have had many health issues along the way including Non-Hodgkin's Lymphoma and Type 1 Diabetes. Although I have been cancer free for 9 years, my more recent diagnosis of Type 1 Diabetes and the start of insulin really reminded me of the importantance my health and my future. I was beginning to loose myself and my upbeat perspective! Working with Carol has shifted my whole world, mind, body & spirit. All our work together including her detoxes have contributed to my acceptance and gratefulness about having had cancer and now being a Type 1 diabetic. Which has changed everything! So here is the hard evidence that I just received from my GP last week. I have been able to drop my insulin from 43 units a day to 12 units a day. My A1c has dropped from 8.3 to 7.2 in less than 3 months. It is truly remarkable even my doctor couldn't believe his eyes. So with all that being said…. Carol is amazing and I can't say enough about her! I highly recommend working with her. I have asked the universe to get family and friends on a similar path and get them to connect with Carol because I want my loved ones to feel this light, this hope, this gratefulness! Carol will forever be in my heart and I see her as a mentor, and a loving friend! Thank you Carol. ~Nicole Rinaldi, CT
"Through her 6 Weeks program, I was able to transform my relationship with food forever and set up phenomenal morning rituals that have changed my life."
Carol is AMAZING! She is such a wealth of knowledge in all areas of happiness, health, and living a created, crazy, wonderful life! Through her 6 Weeks program, I was able to transform my relationship with food forever and set up phenomenal morning rituals that have changed my life. Carol also helped me to set up a network of positive people that will continue to help me become my healthiest best self (mind, body, and soul). Through Carol's guidance, I have replaced prescription medications, and their unwanted side effects, with a healthy diet and exercise that I greatly enjoy. My skin is clearer and softer, my mind is clear, and I am in tune with my body. The most important thing I took away from this program is a better understanding of what works and what doesn't work for me and my body. No more listening to the latest hype or trying fad diets! I will be taking part in any program Carol has to offer and I highly recommend that you do too!  ~ Danielle Pessalano, MA
Want to be my next success story?
Schedule a Complimentary Consult
"Carol created a three-month program so individualized to my needs that I began to experience powerful positive changes in all facets of my life."
I began working with Carol to tackle some persistent health complaints and very unwelcomed weight gain. At first I approached Carol's program as if it was a diet, but I quickly realized that it is so much more than that! I began by completing the detox, which left me looking and feeling fantastic. Then, Carol created a three-month program so individualized to my needs that I began to experience powerful positive changes in all facets of my life. Meeting with her gave me the perspective, encouragement, and commitment I needed to radically reshape my physical and emotional health. She is a wealth of information and the model of healthy living. I am profoundly grateful to her. ~ Meg, CT
"Carol taught me how to trust & listen to my body."
"My family and I will be forever changed by our experience with Carol. She guided us in embracing clean eating! Personally, I lost about 20lbs, have clearer skin, no longer suffer from headaches, indigestion, bloating ETC. She helped us navigate supplements, Gluten Free, Dairy Free, Juicing, Smoothies, meditation and more. It was more than just a detox. It was more than learning about food. She taught me how to trust & listen to my body. And even my kids learned how to notice which foods effect them negatively- priceless! I would highly recommend 1 on 1 coaching with Carol. It's an experience & investment that will forever pay you back. We are nothing without our health. " ~ Diana Maunsell, Connecticut
"Carol's committed to you exceeding what you think is your potential… "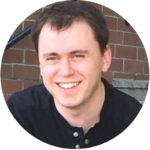 Carol Egan is the Queen of confrontation and a straight shooter. She cares deeply about her clients (me in this case) and is driven by all that she knows is possible so she won't 'sugar-coat' coaching. Carol is all about results. She offers expertise in health, nutrition, and producing results. When you meet Carol you'll notice her infectious commitment to all that is possible right away. She is committed to you exceeding what you think is your potential, and will work head-to-head with you every step of the way. It's truly a pleasure to work with Carol. I recommend her to everyone who is ready to take their health and their life to the next level. ~Ben Lappen, Massachusetts
"My Graves Disease is in remission."
I did four detox/cleanses with Carol and this journey has been life changing! My first one was in September 2013. I thought I was pretty healthy even though I had Graves Disease, an autoimmune disease, which plagued my body for many years. Since doing Carol's detox, my Graves Disease has been in remission.
~ Cynthia Flischer, CT
"If you are sick and tired of feeling sick and tired… give yourself the gift of working with Carol.
She is a wealth of knowledge and will provide you with compassionate and gentle coaching to inspire your success. As a result of the tools she provides, her delicious recipes and invaluable guidance I now have a better understanding of the impact of the food I eat and the science of nutrition. I discovered how to truly nourish my body and my soul. I lost weight (and have maintained that weight loss!), learned how to make better food choices and have never felt better.
Make the decision to transform your own health and well-being and take advantage any of Carol's programs so you can feel your very best." ~ Julie Carpenter, MA
Want to be my next success story?
Schedule a Complimentary Consult
"The experience was life changing."
Thank you Carol for sharing all of your knowledge and providing endless support throughout this whole program. Thanks to the group as well. I wouldn't have been able to do it without all of you. I had started my detox early so I began post-detox early on Friday. I didn't realize just how good I felt through the detox until I introduced a few things back into my diet these past few days. I've now pinpointed what has been causing my bloating, "stomach attacks" and congestion that I've been experiencing for many years in your detox program. With the slightest bit of dairy and gluten, I blew up like a balloon, gained back a pound, and am feeling my usual year round seasonal allergy symptoms (or what I thought were seasonal allergies); my body's response couldn't have been more obvious. So, I am moving forward from your program dairy free and gluten free now and am so happy to do so with the knowledge and tools I gained from your program. On to getting rid of the few toxins, bloat and pound I gained back with the clean eating diet you introduced me to. The experience was life changing to say the least! ~ Barre Barbarisi, CT
"I feel WONDERFUL again!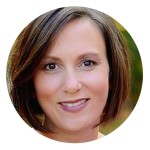 This is my second detox with Carol, the first I did in September. I was the heaviest I had been in a while and nothing was working. I was working out doing boot camp training 3x a week (for the last few years), eating what I thought was healthy, drinking protein shakes that were CRAP. My body was reacting to something… it was bloated all over. My once flat belly was getting rounder. I was exhausted and in physical pain with arthritis like issues. I found Carol through a coworker and decided to live outside my box! It was stressful being the first month at school and all that goes along with being a teacher and making a diet change. That first time I had great results: bloating disappeared, joint pain gone, energy up, a sense of calm filled my body, and I lost 7lbs. The easiest 7 lbs I have ever lost!! I discovered on that first journey that I definitely have a sensitivity to gluten. After the detox was over, I kept on going with the same foods, smoothies and juices. I did it right through Thanksgiving. Christmas came and I was pretty good but holiday cookies did me in. I gained 1 pound back, but ended up spending my Christmas vacation feeling VERY tired, needing a nap everyday even though I was off from work and home all day with the kids. My hands were KILLING me!! Inflammation and arthritis like symptoms returned and I had no strength in them. I knew at the start of January I needed to clean out my system. I am happy to say that a week and a half into my second program (for me…I started juicing before the pre-detox) I feel WONDERFUL again! No pain in my hands and joints, my energy is up, that calm feeling is back in my body, AND I have lost an additional 5 lbs!!!!! I know now that this is the lifestyle change I need and WILL make. I want to it to rub off on my children too! Thank you Carol!! ~ Jennifer Wujcik Higgins, CT
"Carol's coaching, support and expertise made all the difference for me…
I thoroughly enjoyed Carol's coaching and clean eating program. I lost 11 lbs, and although I had to really work at it, I achieved the results I put into it. Carol's coaching, support and expertise made all the difference for me and I learned a ton about clean eating and nurturing my body with foods that gives me energy instead of causing inflammation – a difference I did not know before. Many thanks Carol! ~Phung Phom, MA

"I recommend working with Carol without reservation.
I never imagined that by simply changing my food choices I could feel more motivated, energized and happy. My whole outlook improved, I feel more joy, more energy and more confidence. I recommend working with Carol without reservation. Her passion for this lifestyle and coaching others to make healthier choices in all ways is very inspirational. She seriously got me off my behind to make me and my health a priority after 4 years of making excuses! Carol walk's the walk and talk's the talk, and inspired me to do my best without judgement. She makes it so incredibly easy to lean into getting healthy again! ~ Cheryl Smith-DiGennaro, RI
"I am now healthier, lighter, and have quit smoking."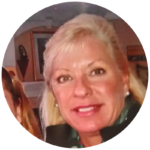 I found Carol Egan through a friend who had worked with Carol previously and I am so happy I called her. I was in a very anxious state both personally and professionally. She not only brought me knowledge of clean eating, but also coached me through my thought processes that were hindering my success in both areas. I am now healthier, lighter, and have quit smoking due to her diligence in having me get back to the person I was before I got lost in the shuffle of life. I will be eternally grateful for her caring and concern about my life goals and helping me find the tools to accomplish these things going forward. I would reccommend her services to anyone tht could use a much needed adjustment in mind, body and soul.  ~ Cami Scott, CT
"My Work-Life Balance Is So Much Better"
I had the pleasure of working with Carol Egan during a six week group program. What I thought was another weight loss program that I would eventually fail at, quickly became so much more. Carol helped me focus on me. She helped me define my priorities, and then held me accountable to what I wanted to accomplish. As a result, my work life balance is so much better! I have more energy, I make healthier choices and I've created daily rituals that make me feel great! If you feel out of balance, overworked, have stopped taking care of yourself, I highly recommend connecting with Carol- it's totally worth it and you won't regret it. ~ Patty Kane, CT
Want to be my next success story?
Schedule a Complimentary Consult