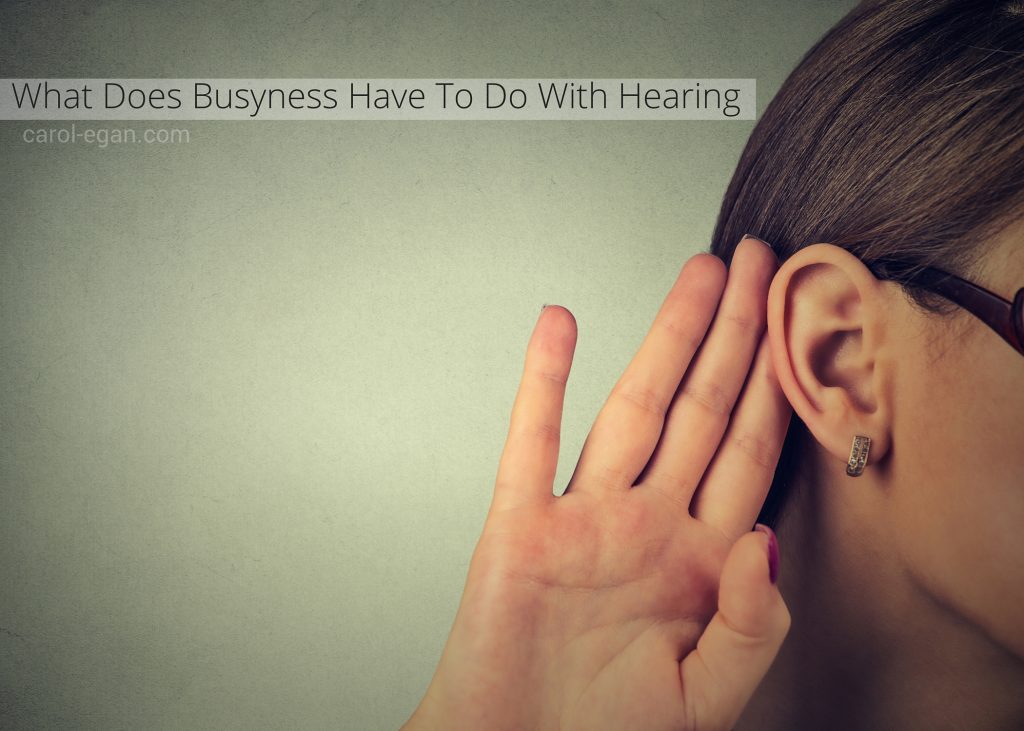 The highly-coveted promotion that demands all your time, the sales quota you need to reach to hold your hard-won ranking, the report you need to get to your boss before the day ends, the after-school activities you want to go to with your son or daughter all demand so much of your attention that you can no longer hear the subtle messages your body is saying to you. What
Like, do I need more sleep? Does this or that food nourish and energize my mind and my body in ways that support what I most want to accomplish and achieve? Is this chronic symptom really hereditary, or is there an alternative approach to consider? Do I genuinely not have enough time, or is this one of the many reasons, excuses and justifications I get in my way of creating everything I want in life? Is there another way?
How can you make your best choices for yourself and your life if you are coming from a place of over-committed, disconnected-from-self busyness?
In my work with 100s of clients, I've identified four simple things, that help them slow down, so they can actually hear what their body likes, and what their body doesn't like.
Implement my four recommendations to slow down too, to better hear the subtle messages your body is saying to you.
Gratefulness. Upon rising, breathe deeply and create gratefulness for everything in your life, for even just a few slow deep breaths. Create gratefulness for your health. Your family. Your friends. Your job. Your boss. Even create gratefulness for the very contrary co-worker. Every experience and every person offers us an opportunity to appreciate and grow. Breathing deeply and creating gratefulness for all that is good in your life will brings you back to yourself and the simplest, little things that matter most to you.
Journal. Journaling is an amazing exercise to get to know yourself and find your own voice. The act of writing down what is on your mind releases the 'junk' that impedes clear thinking and makes way for what is buried below all your life's demands. It's like cleaning the slate, tabula rasa, to return to what matters most to you. I recommend 3 free-writing pages when you first wake up to tap the moments between the unconscious sleeping mind, and the wakeful conscious mind, to release subconscious thoughts.
Rest and Reflect. Rest and reflect to regroup, to unwind, to think through things more clearly, to let go … of the constant demands in your life. Rest and reflect to just rest and reflect, to decompress and think more deeply. Take a walk or go on a bike ride. Read a great book or go for a swim. Take a nap. By taking time to rest and reflect, by taking time to just be, you will become more intune with your inner clock, your circadian rhythm. From this rested state, you will not only feel more refreshed, you will be able to hear more clearly the messages your body is telling you about what it needs to thrive.
Schedule You Time. Scheduling "you-time" provides the time to discover what really matters to you. Scheduling you time offers you time to focus on what matters most to you, on doing, thinking and taking actions aligned with what you deeply know matter to you. Scheduling you time offers you the opportunity to do whatever it is you most need … to reboot, to relax, to create, or to just think more deeply than the daily flow of life typically allows. Here are some simple ways to create you-time:
Light a candle
Turn off the television and listen to music
Take a bath with essential oils
Stop for 30 seconds and breathe deeply
Drink a cup of ginger or chamomile tea with some raw honey and lemon
In today's hyper-connected world, reconnecting to self to hear the subtle messages from your body, to hear what it needs to thrive is no longer negotiable, chronic disease is off the charts. By taking time to slow down and implement one or more suggestion from my checklist, to rest, unwind and reconnect, you will more clearly hear your body telling you all that it needs to thrive, and more readily be able to heed it's call.
---
Want to learn how I help  my clients put autoimmune disease in remission and reduce insulin by 75%? Email me at:
carol@carol-egan.com