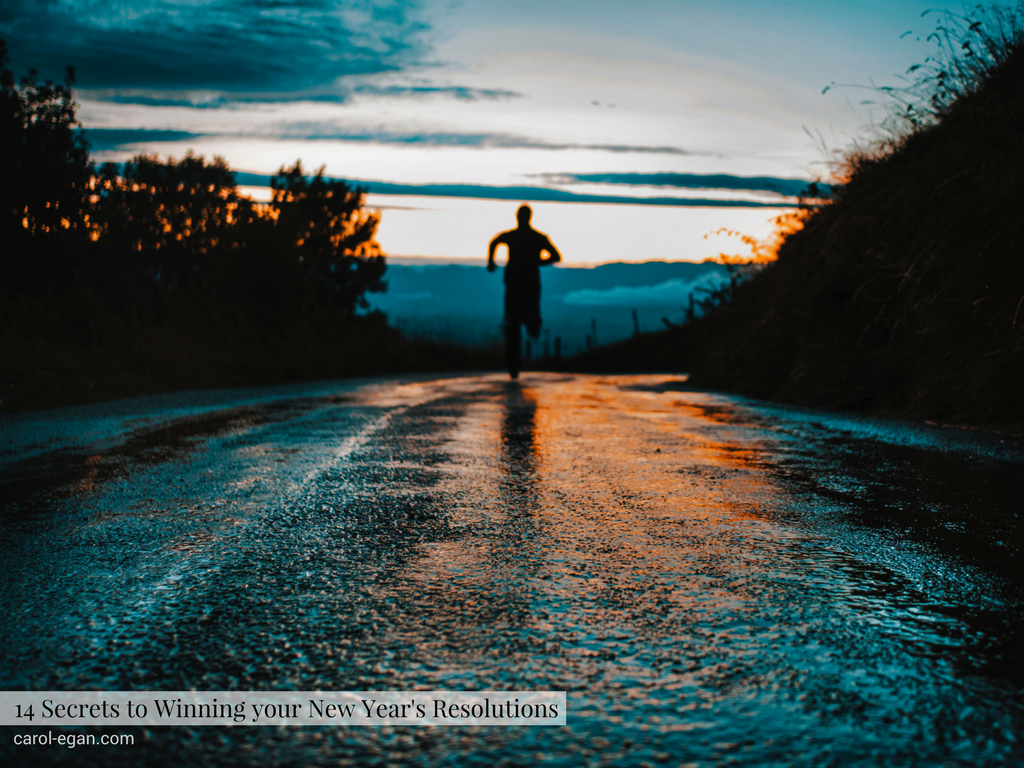 Did you make it past January 12th?
Official Quitters Day?
Studies show January 12th is the official day most people give up on their New Year's Resolutions.
Just twelve days after committing to their biggest hopes, dreams and goals,
Most people quit.
And though you started 2018 strong by creating solid, actionable goals, assessing where you were when you started the year, and then you even added in some BIG dreams to the mix,
You may have fallen smack dab center into the resolution quitters hole too,
Though you so want to look and feel your best this year!
As I said to one of my clients this week, it's completely unrealistic to think we can succeed at winning many goals, IF we're not used to committing to one goal.
This is why I've always LOVED author and editor of Success Magazine, Darren Hardy's quote,
"Small smart choices + Consistency + Time = Radical Difference."
But no worries if you projected too much too soon and slipped a bit.
I've got 14 secrets to share with you that help me and my clients achieve results that not only last, but make a real difference in our lives. Results like, heal lifelong digestive problems, go off of high blood pressure and high cholesterol medications, lose 50 pounds, put autoimmune disease in remission, reduce insulin by 70%, heal ulcerative colitis and so much more.
Choose goals that inspire YOU, not goals that inspire others.
Get very clear WHY you want to achieve your goal — Ask yourself what the goal is you really want, underneath the goal you're after.
HINT: Ask yourself, "how do I want to FEEL?"
Set your bar HIGH, and don't let anyone else's ideas, standards and habits lower yours. Ever.
Raise your bar again.
When you hit a mark, celebrate.
Celebrate again. Celebrate every single win.
Create goals that pull you to them — goals that stop your heart for a second.
Develop congruency — What you do matches what you say you'll do.
Seek out people who support who you want to be and the goals you want to achieve (this has been my goal for the past 25 years).
Burn fear. Take Risks.
Set "Impossible Goals," goals that don't seem remotely possible. We often forget that the impossible is possible. Did Neil Armstrong think it possible to walk on the moon when he was a little boy? Did Martin Luther King imagine early in life that he would lead a segregated nation to unity? Did Gandhi think he could topple British rule and free his country early on?
Set impossible goals and do this often. On a regular basis. This is why we pursue vibrant health = everything becomes possible! 
Join me in my 6-month program, Your Best Health Project, to guarantee you achieve your goals this year.
Don't sacrifice your goals this year!  Tell me in the comments section below,
What would achieving your goal make possible for you?
What would you want if you knew you couldn't fail?
What would it mean to you, if you achieved your goal?
Tell me. I'd love to help.