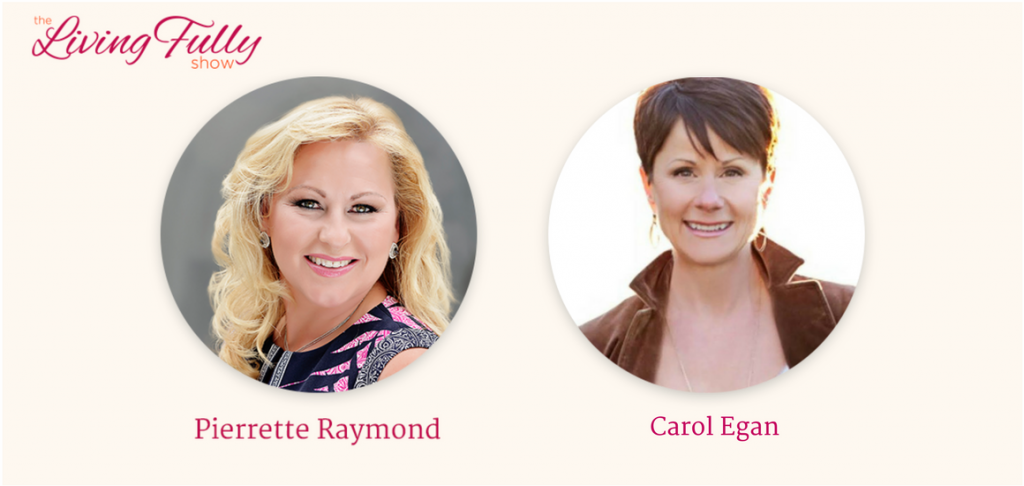 I recently joined Pierrette Raymond, a multi-business owner, public speaker, 4 time published author and founder of Women Living Fully on her podcast of The Living Fully Show. When Pierrette and I initially met, we knew that we shared a similar mission in helping others reprioritize their  so they can focus on what matters most to them, in all areas of their lives. So I am sure you will hear the beautiful synergy between us and our commitment to our work in this interview.
When we talked together, I identified exactly how I help clients get their healthy mojo back, by working from the "3 buckets," of nutrition, mindset and mindfulness. I say more in the interview about how one "bucket," like nutrition alone is never enough. That each approach to wellness is integral to the other for creating lasting, healthy habits, because healthy is a holistic endeavor.
In this episode we specifically talk about:
The story of why I became a health coach
The top 3 greatest challenges professionals face regularly
The top 3 recommendations I recommend to my clients for the greatest results
My favorite resources to help in the get-healthy journey
My definition of living life fully
3 Things you can begin to do today
This episode comes from Pierrette's The Living Fully Show podcast where she interviews special expert guests to discuss real life issues and strategies on how to get the most out of life and live it fully. Download her free gift to you: The Art of Living Fully and subscribe to The Living Fully Show.
If you enjoyed this show, please share it with another who you know could benefit from what we offer!