I work with accomplished professionals who want to look and feel as healthy as they are successful. They spent years prioritizing success over health, and are now troubled by excess weight, exhaustion, and foggy thinking at work and home. I help them take control of their health, so they can focus on what matters in their life and career.
CHOOSE THE FREE RESOURCE THAT YOU KNOW WILL HELP YOU MOST

Let's take control of your health starting now!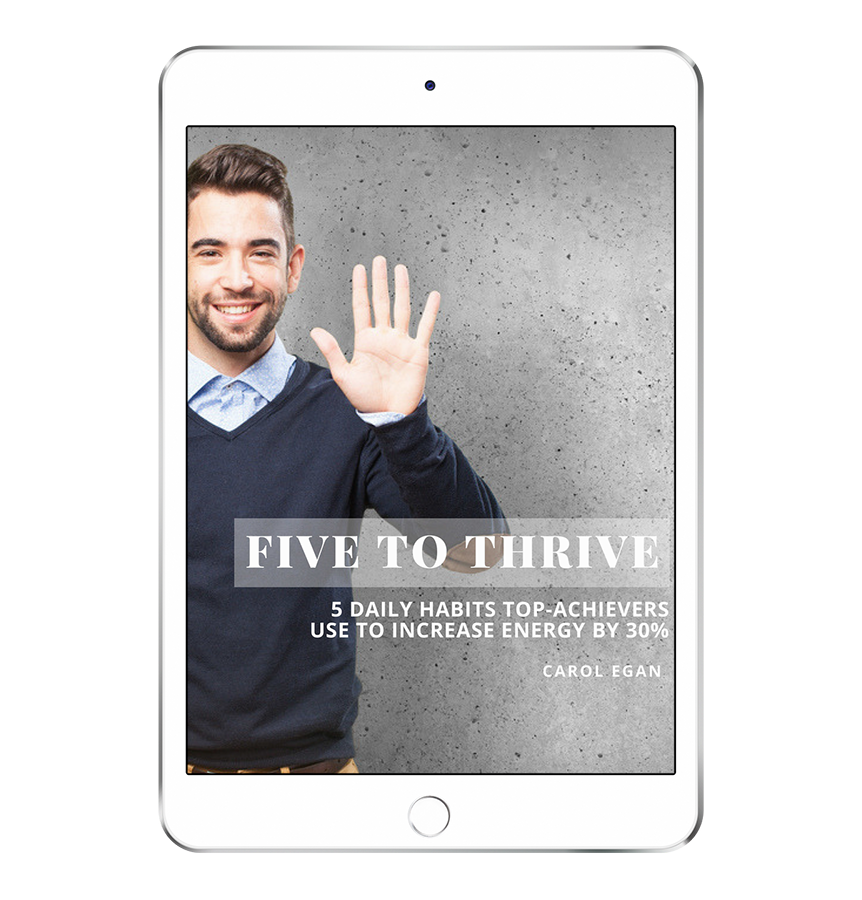 Learn My Top 5 Tips for How to Feel Energized All Day, Every Day
Get my free guide that reveals the 5 common-sense things top-achievers do to create 30% more energy, and start experiencing increased focus and creativity.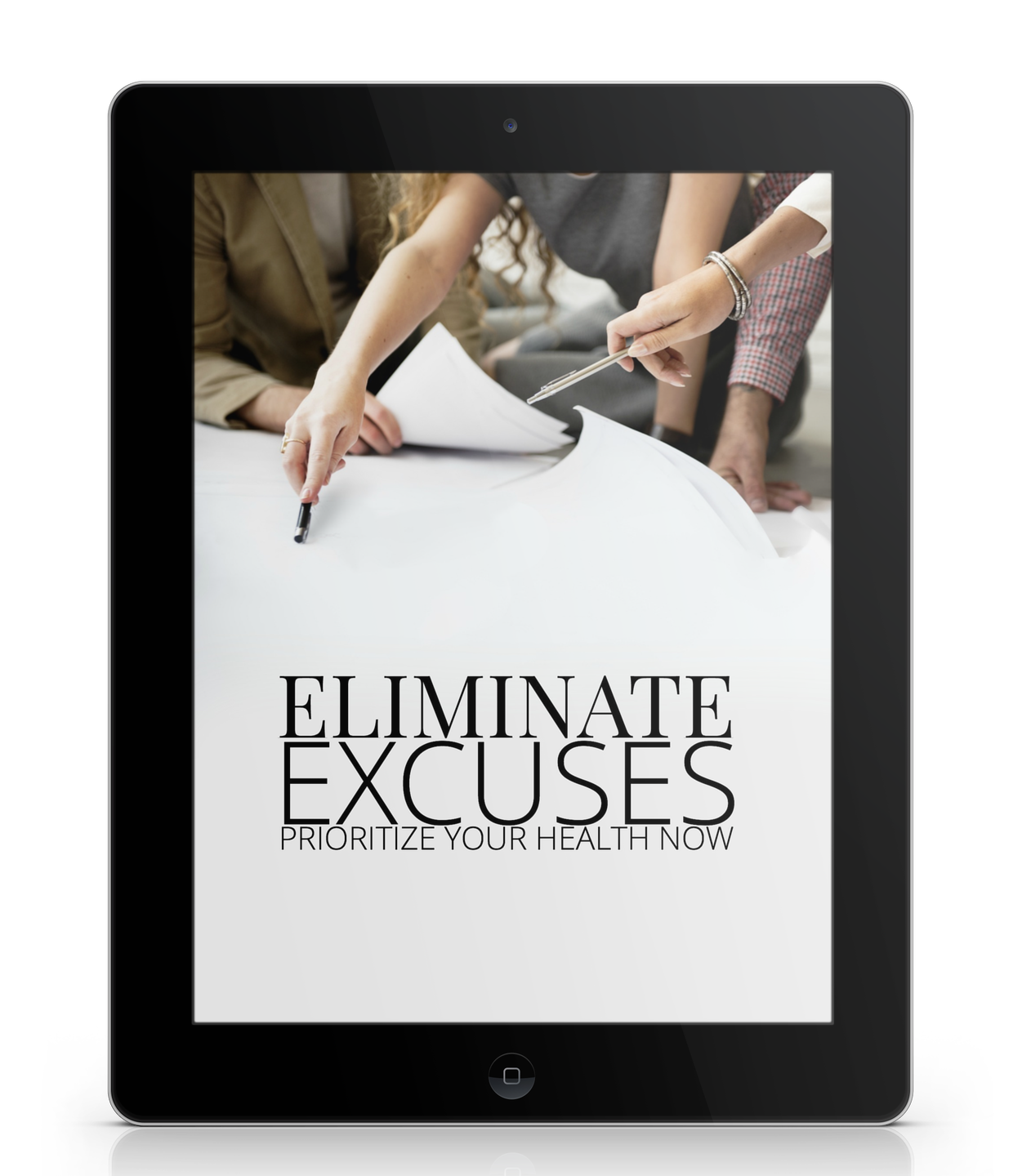 Eliminate Excuses
Get my free, 7-day email course to learn how to finally eliminate the common excuses that keep you from achieving vibrant health.