You're a high-performer.
You don't compete. You win. But… you're exhausted.
You strategize, when everyone else celebrates, but chronic health problems slow you down.
You're smart, and you know ignoring exhaustion and chronic anything is not smart.
You learned how to create success early in life. It paid off. But, damn, no matter what you do, exhaustion, inflammation, excess weight and chronic and acute health problems hold you back. And though you do things considered healthy, you've lost your swagger, just beneath the polished surface.
You unwittingly sacrificed your health en route to success, and you just want to feel better.
And the good news is, I know how to help identify the missing pieces in the get healthy puzzle, and with awesome results!
Hi, I'm Carol Egan!
I help high performers, like you, look and feel as healthy as you are successful. You spent years prioritizing success, and are now troubled by exhaustion, pain, inflammation or regular bouts of illness. I help you reverse the progression of chronic health problems, so you can get back to doing what you do best, winning.

Here's the deal:
Several years back I got very sick. So sick, in fact, that sick became my identity.
I went from one doctor for this symptom, to a specialist for that symptom, to yet another specialist, for yet another symptom. I spent what felt like a lifetime in doctor's offices and "the best" examining rooms, and still my body continued to spiral downward with no relief.
I recognized that if I were ever going to get better, I'd have to find the solution myself.
So I did a classic deep-dive study into healing while I went to school to earn my formal degrees. I continued with post-graduate certifications in nutrition, digestive health, detoxification and the study of human potential, with good old-fashioned trial and error to find the gold I needed to feel good again —> I learned that traditional medicine all but overlooks how the impact of the modern lifestyle impacts upon our digestive health, and how a breakdown in any one of the digestive processes impacts upon the state of our overall health and… the quality of our lives. 
My clients build new business, triple sales goals, go on world adventures, establish consistent fitness routines and begin dating again, after going off anti-depression medication, putting auto-immune disease in remission, reversing ADHD, healing leaky gut and reducing insulin by 70%.
For the past 25 years I've put health, healing, energy and vitality under a rigorous, probing lens. I learned that food matters. Healthy digestion matters. A clean body matters. And nothing good comes from anything less, personally and professionally. I've transformed my health and my life, and I'm going to help you transform yours. I got my sass back, and we're going to get yours back too.
I am a Board Certified Holistic Health Practitioner, a Board Certified Integrative Health Practitioner, a Board Certified Nutrition Practitioner, a member of the American Association of Integrative Health, with extensive niche work in the areas of digestive health and detoxification  mold, parasites, and heavy metal, environmental and mycotoxin toxicity, and their implications on the state of our health and the quality of our lives. 
---
Education: Mount Holyoke College • Boston College • Cornell University • Institute of Integrative Nutrition 
Affiliations & Certifications: Certified Holistic Health Coach, CHHC • Certified Nutrition Coach, CNC • Certified Integrative Health Practitioner, CIHP • The American Association of Drugless Practitioners, AADP • Plant Based Nutrition • Detox Mastery; 1000 Hour Detox Lifestyle, Natalia Rose Institute • Premier Research Labs, Quantum Reflex Analysis Practitioner • Cellcore Biosciences Practitioner • Microbe Formulas 1:1 Health Coach • Landmark Education, Curriculum for Living; Introduction to Leaders Program • Forbes Coaches Council • Toastmasters International, ACB • Yoga Teacher Training, Live, Love, Teach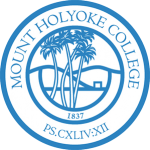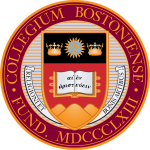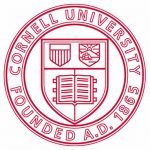 Do you suffer with chronic symptoms? 
Do you feel like you've tried everything, but still suffer with chronic symptoms? Email me at carol@carol.egan.com or click here to set up a FREE, no strings-attached, 30-minute call. 
Get my FREE "Five to Thrive" guide to feel 30% more energized in 7 days and my weekly newsletter with recipes, health tips, videos and blog posts!
---
A Few Fun Facts About Me:
I received a full-scholarship to Mount Holyoke College, our country's first college for women, when I was 36 years old.
I am fiercely loyal.
I traveled through the villages and cities of Italy alone in a pure Eat, Pray Love kind of way, but I went back to the same trattoria near every night when in Florence — they chopped my salad table-side and spoke "sweet-nothings" in Italian.
I lived in Kincasslagh, a small village in Co. Donegal, for 3 months. Rather than go to meditate at an ashram in India, I went to bike, hike and run along the oceanside of Ireland… to connect to my Soul.
I get HIGH on smart people, and for me, like Howard Gardner, smart shows up in oh-so many ways.
Intelligence without kindness means nothing to me.
I've got the best son in the world — he's the love of my life! 
I was once very sick, and all the time. But now I'm not. Like not at all. Never.
When I realized I wasn't at the highest outside viewing deck of the Eiffel Tower, I climbed one more little spiral staircase to find the city of Paris and the Arc de Triumph aglow!
I've walked on fire 5x. Yes. Walked. On. Fire. 5x! With Tony Robbins.
I drink 32 ounces of green juice everyday.
I spent near all my life in abbeys and monasteries. My beloved Dad, Brother Domenic (Eugene William Egan to me), was a Brigittine monk for 25+ years, and my sweetest Aunt Bobby was a Trappestine nun for 60+ years.
I cried when I sat in front of a Leonardo DaVinci's painting at the Uffizi Gallery in Florence = he was a mind-boggling brilliant!
I love to dance, laugh and have fun…
New learning is my kind of entertainment.
I LOVE to ride my bike or a moped around my most favorite place, Martha's Vineyard!