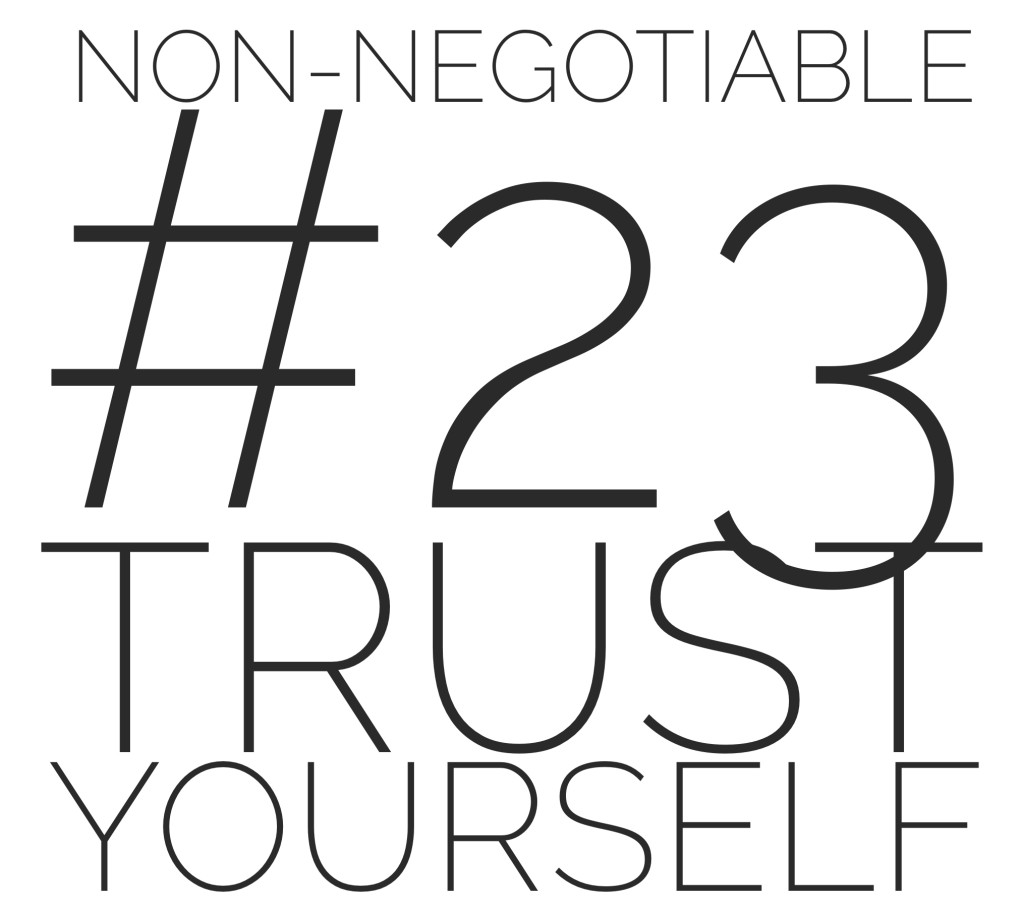 We can change anything when we trust ourselves. Do you trust yourself?
"My new doctor said he is absolutely open to working with me to reduce my insulin in the future, but said I can't do your detox. Not yet."
Italian. Gorgeous. Smart. Successful. Creative. And sick.
I met this gorgeous, up-to-the minute, woman, with an unmistakable zest for living life fully at a conference. She came up to me near the end of the event and said, "I know you … well, I've heard about you and the work you do, so when you stood up at the podium and said your name I knew I wanted to come and say hello." She shared with me all her hopes and dreams for her life, and her trials and tribulations. Cancer. Non-Hodgkins Lymphoma. — in remission. And Diabetes. Stage I.
Undaunted by these diagnoses, Nicole shared with me all that she wants to create for her life, but how the diagnosis of Diabetes was getting in her way.
Slowing her down.
Hampering her ability to create what she most wants for her life, because the symptoms and care for the disease required her micro-focused attention.
Nicole signed on as a full-time client.
She saw an opening of possibility for her in me, because I shared with her my journey from illness, to wellness, to creating a life once not even on my radar.
Over the first 2 months of my 3 month program working together, Nicole integrated all of the success strategies I taught her about shifting her whole life, not just her health. And while she made huge inroads into her whole outlook on living healthfully and living fully, her insulin levels continued to fluctuate and cause her great concern.
And then she made the convicted-decision to take-on the elimination diet that I recommend to everyone I work with, in spite of her doctor's recommendation to wait.
Nicole chose to judiciously go 'rogue,' eat clean, and to monitor her insulin levels herself … oh, did I say she is a very feisty-bull too?
After 4 weeks of clean eating, and very close communications between the two of us, I received this from Nicole:
"So here is the hard evidence that I just received from my GP last week. I have been able to drop my insulin from 43 units a day to12 units a day. My A1c has dropped from 8.3 to 7.2 in less than 3 months. It is truly remarkable even my doctor couldn't believe his eyes!"
Nicole offers us all so much to glean from her choice to trust herself:
Nicole took on 100% responsibility for her life, yup CEO-style of Nicole Inc.
Nicole dropped the stories of fear and is actively shifting the whole course of her life with her commitment to being the very best Nicole she is meant to be — of course she meditates, I've impressed upon her that meditation is one of the most powerful mind-training techniques to incorporate.
Nicole took action.
Shows us all that is possible when we trust ourselves.
From our work together, Nicole learned to place front and center her Why-Power, her purpose in life, which she leveraged in her decision to work with me, and to take charge of her health and her life — Nicole Inc. sounds so awesome, doesn't it? NO more victim to life's circumstances!