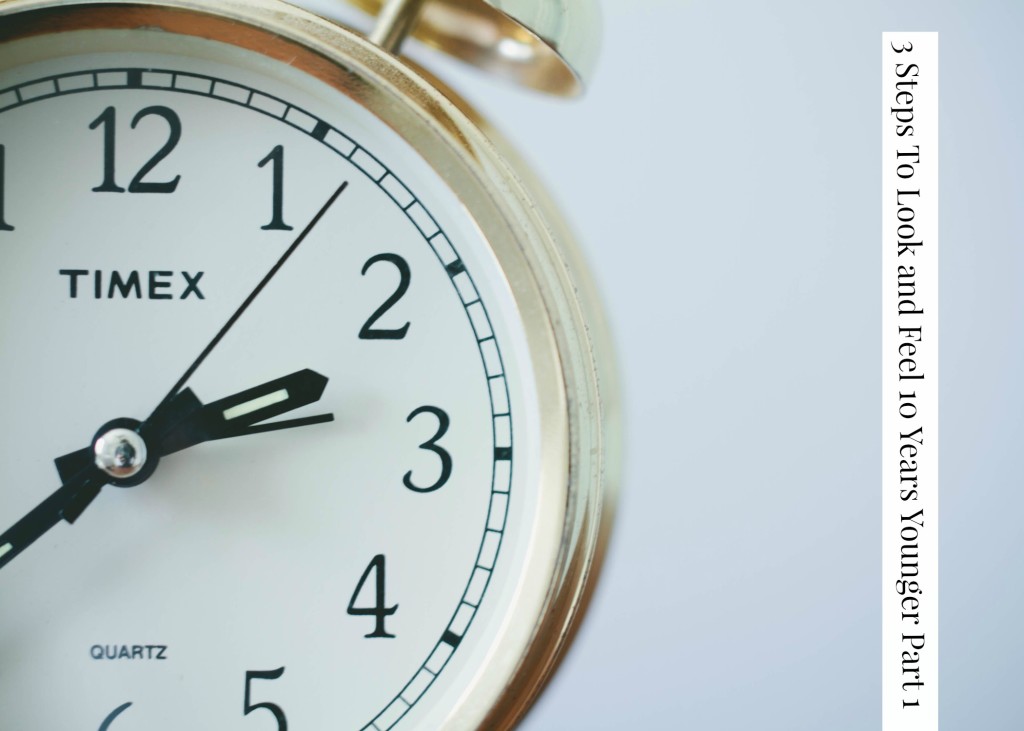 A few weeks back I ran in to some one I worked with for several years, who literally stopped me on the street and said:
"Carol, what are you doing? You look younger than you did 10 years ago!"
And actually, this isn't the first time I've heard something like this.
In fact, any time I run in to people from my past, they always comment on how I look, wondering what my secret is, which is so ironic when you juxtapose this to me sitting on my bed at one time horrified by how old and sick I looked in pictures I found … oh, so many years ago!
Over the course of the past 25 years, I put the study of health and healing, energy and vitality under a very investigative and rigorous, probing lens … and transformed me and my life in the process.
So what's my secret to looking 20 years younger?
Botox? Restalyn? Laser-surgery?
Nope! Absolutely not.
It's bonafide, straight-up healthy living.
Eating the right foods that regenerate every cell in my body, which naturally boost collagen and … vibrancy!
Taking care of myself so I can glow from the inside out.
Fresh, clean food to create fresh, clean cells, to create fresh, glowing skin!
So, I decided to write a series of posts to share with you my secrets and the 3 steps I took to look and feel 10 years younger.
The first step that I took, the first step that everything else I did built upon to get healthy was shifting my mindset.
And let me share with you a story on why shifting your mindset is so important. It shifted me and my whole mindset so I could look my very best, and I know it can shift you too!
I met a friend for breakfast.
She was raving about new lip-injections she'd just had done, but…
They. Were. Crooked.
Her lips were crooked.
Try as I might, I couldn't stop looking at them, and … I couldn't help but think to myself, what the heck did you do to your face?!
Do you too feel lured and tempted by the beauty industry's immediate gratification quick-fixes?
I SO get it! I love beauty and beautiful things just like you …
But in that very decided moment, I swore that I would seek out approaches to beauty that delivered results, but that aligned with what was best for my body, what made sense!
And though risky procedures and injections of bacterias and foreign materials are so widespread and commonplace today, to fill out 'this,' or smooth out 'that,' they actually act against Nature and your body, rather than work with them! Your body is a fierce revitalizing machine capable of glowing and radiating health and natural beauty at any age, if cared for properly.
This actionable strategy will SHIFT your efforts from wanting to look and feel your very best to LOOKING and FEELING your very best forever.
When I was very sick,  I had established what I like to call Save. My. Sass. Incorporated.
SMSI was founded on shifting my mindset to what I call 'good 'ole common sense,' to rely on the innate wisdom of Creation and my the healing force of my body, rather than marketing tactics of Cosmopolitan or Vogue Magazines. I set out to work with the force of Nature, not marketing strategies and risky quick-fixes funneled to us every waking moment.
What did that mean to me then, but more importantly, what does that mean for you now?
It meant that to establish Save My Sass Incorporated I first needed to deep-dive into what I thought was true about health and illness to find out what was limiting me from looking and feeling my very best.
As you can imagine, this was both an exciting and scary time, for when seeking answers … and finding them … to why I looked and felt so poorly, I kept coming up against resistance. What I was discovering about healing the human body did not align with what my friends and family believed to be true, so I experienced a measure of confrontation when defining what made sense to me. But it was easy to stay the course, because what I was discovering was working! I started to look and feel better!
I recommend that you first deep-dive into what you think about healing your body and illness, what you think about pills for this, or procedures for that and how it all effects your body long-term. Get clear on what makes sense to you, but do challenge what you've long held as true, in the spirit of an inquisitive student — "challenge the dominant paradigm!" This IS the foundation upon which you build looking and feeling 10 years younger for results that last.
I offer you 3 things to consider:
Your family and friends may not initially support you or understand your ideas to get really healthy. No worries. They will or they won't. Do you.
Begin today. Don't wait until tomorrow. Begin today with even one small commitment, one small new healthy daily habit. That one small healthy habit will compound over time into a dyed-in-the-wool way of being for you, I promise.
If you change your thoughts, if you shift your perspective to what resonates for you, not what necessarily resonates for your friends or your family, a whole new world of possibilities appears, and literally almost like *poof!*
But while I've discovered that directing my thoughts to what resonates most for me to be quintessential to healing my body and looking better than I did 20 years ago, alone it is not enough!
There are 2 more shifts I made on my 10 years younger journey. Click here to read about Step #2.
(Visited 68 times, 1 visits today)