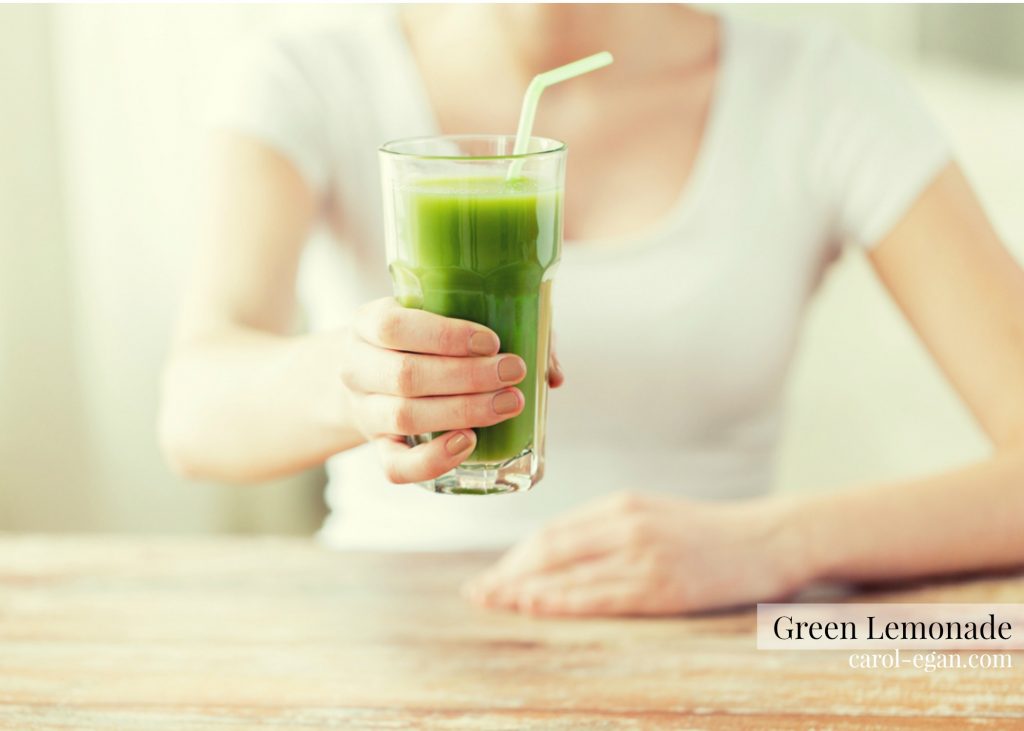 If you follow me on social media, or here on the blog, you know I am a BIG fan of green juice. Green juice is the single-best thing you can do for your body and your health! Green juice is my numero-uno recommendation.
Here is why I drink green juice everyday and recommend it so highly:
Requires no digestive fire
Anti-aging
Deeply nourishing
Pulls toxic waste out of your cells and tissues
Quells inflammation
Alkalizing
Oxygenating
Energizing
The Recipe
Ingredients
1 Romaine heart
1 cup spinach (handful)
2 cucumbers
8 celery, stalks
1 lemon, juice
Stevia to taste
Juice the lemon with a citrus juicer. Juice all other ingredients in your juicer and mix together. Like it spicy? Add 2 inches of fresh ginger root.
Enjoy…  and cheers to you and your most vibrant health!
PS – Don't have a juicer and want to buy one? My top recommendation for just starting out is the Breville Juice Fountain Press. It is the very best for newcomers, because of it's efficiency to make juice and ease to clean! Sure, there are many touted as better, and there are many that ARE very better, but if making juice is too time-consuming to make, or the juicer is too time-consuming to clean when you first start out, you won't make it! And I'd rather you drink green juice, than not, so go with the juicer that WILL work with you, as you grow and develop this new healthy habit! And do know this,
---
Never had green juice? Post your questions below. I'd love to share more about this potent, miracle drink! Want to add more juices and healing recipes to your days?  You can get a whole guide here.