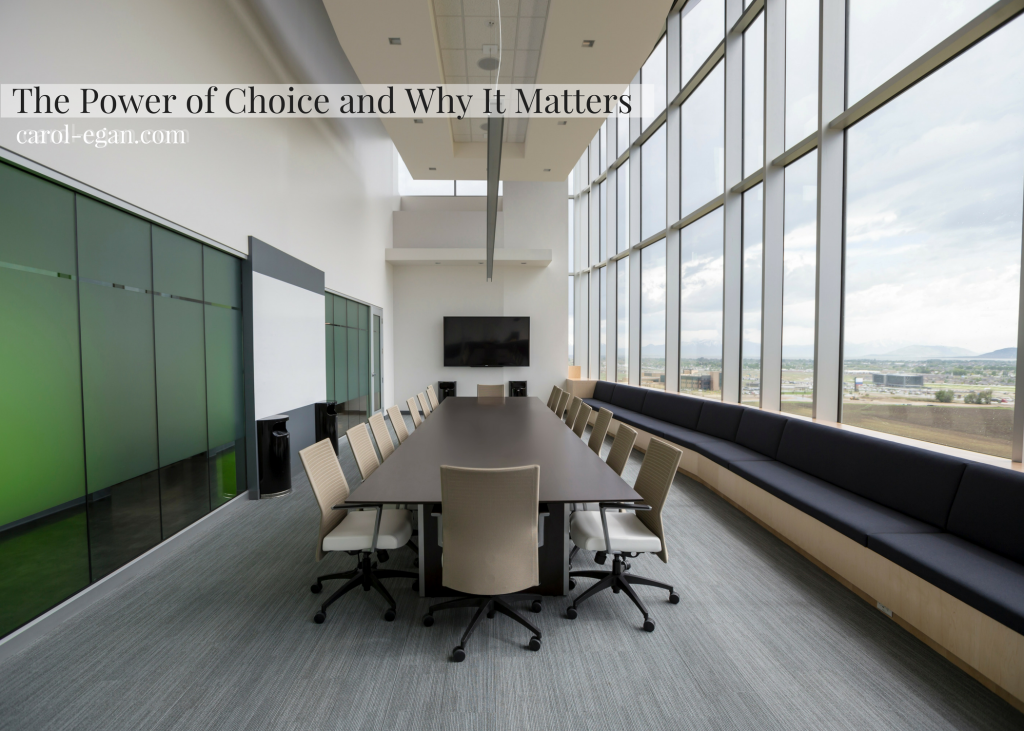 Have you ever had a project due, or a deadline to meet, and you couldn't get it done on time, in spite of trying? Have you ever wanted to quit something you said you would do, but quitting is not your style?
I had the title of my speech. I had my main talking points. But tried as I might, I couldn't wrap my head around the speech I was supposed to give in just over an hour, though I worked on it all day.
It was 4:20 pm and I was slated to deliver a speech at my Toastmasters meeting at 5:45.
Panic and negative self-talk started.
I decided to take a hot shower, in the hopes that it would ease my frustration and clear my head.
I sighed and thought, what could I possibly say to justify canceling at this late time?
As the warm water eased my frustration, creativity took over.
I jumped out mid-shower and bulleted down the essence of my speech. As I did, I laughed when I looked at my main talking points.
My speech title? The Power of Choice and Why It Matters.
My main talking points?
Drop the story,
Know myself, and
Flex the muscle (get in action).
I had a story to tell with each point, like how single parenthood taught me that anything is possible if I just dropped the story that "it's" impossible.
That meditation and journaling (prayer on paper as I like to call it), showed me how easy it is to make a choice when I know myself, and that happens when I slow down with these sorts of practices.
And the alpha point that entrepreneurship taught me, if other life experiences had not already, to get in action, stay in action and don't let limiting stories stop me.
As I laughed and got ready for my Toastmasters meeting, as I put on a little makeup and studied my bulleted outline, I thought, "now this moment is my perfect wrap up to my speech, how I am living my talking points live, in the moment, right now!"
Drop the story, Carol, that you don't know what to talk about. You live these points. You know who you are, and you know what you are talking about. Drop the story. Own your stuff and give the speech.
I won best speaker for the night. 
As I drove home I thought about the power of choice… and the certificate and laughed again. Surely the paper certificate was not the score of the night. The score was what it took for me to get there to deliver the speech.
The power of choice that we each possess, that we each exercise, not chance, shapes the whole course of our life.
---
Your turn. Tell me why the power of choice matters to you in the comments below.
Is there a story that you know stops you from achieving a goal you aspire to, like getting healthy?
Do you have daily practices that help you slow down in ways that you know your choices reflect what you want, not what others want for you?
Did you download Five to Thrive yet? The guide to make you 30% more energized in 7 days? If not, get yours here! It's flying off the digital shelves!
(Visited 49 times, 1 visits today)