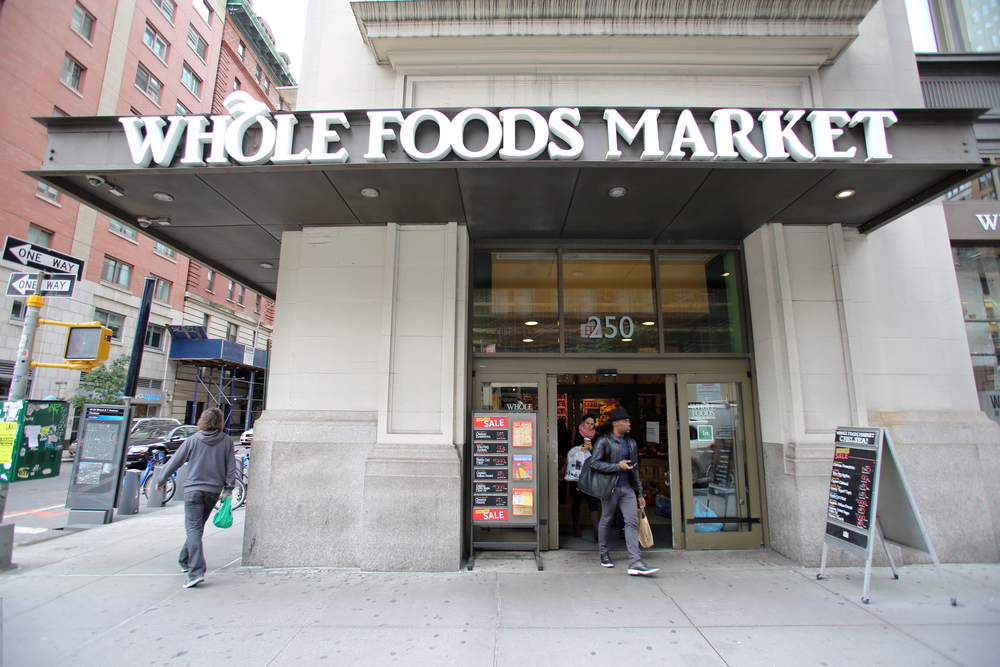 Before you head out to the market, I recommend you consider two primary questions when writing out your grocery list:
Can the foods you choose leave your body efficiently and easily?
Will the food cause you harm?
These are the same questions I ask myself, and I recommend you ask yourself, before you head out to do your grocery shopping.
What I recommend in my ideal grocery list pivots off the grave statistics of chronic disease today.
Shopping for "healthy" is no longer enough. Healing is the game now.
One out of every two Americans suffers from chronic symptoms, so you need to eat foods that turn every cell, organ, system and bodily function on, so your body can run optimally.
And for we the one out of the two of us who suffer from chronic symptoms today, we know that these symptoms literally impact upon the quality of'our literal lived experience.
So, how do you plan a grocery list around these two important questions, with these statistics in mind?
1. Choose foods that leave your body efficiently and easily.
One of the easiest ways to take in vital nutrition is drinking green juice — it requires no digestive fire.
But we cannot live on green juice alone (although I've tried!), so your next best bet is eating a diet high in LIVE fruits and vegetables.
A good rule of thumb to follow is to choose foods from the periphery of the story — perishables. If the food you choose is refrigerated, it means it is still alive with life-force energy, vitality, electricity. The very vital electric energy in the live foods you choose is precisely what your body needs to 'light up,' and run efficiently.
But how efficiently your body can eliminate what you eat really matters.
What you eat and what your body is able to eliminate can make a profound difference upon living a full and vital life bursting with a Spirit of adventure, possibility and fun, or a life shackled to weekly doctor visits, chronic symptoms, excess weight and premature aging.
2. Avoid foods that cause harm.
Processed foods, nutrient devoid foods and even hard-to-digest foods cause irritation and inflammation in the body. The top 5 common toxic trigger foods known to cause trouble in the body are:
Gluten
Dairy
Sugar
Caffeine
Alcohol
Not only that, but many conventionally-grown foods are treated with harmful pesticides, so when possible, choose organic. When organic is not available, refer to the  Clean 15 list from the Environmental Working Group to find your best choices.
Oh yes, no doubt there is a whole big world of gastronomy that is considered 'en vogue' today, aka, "I'm a foodie.' Bah! These bourgeoise influences, with familial and cultural 'traditions,' are keeping oh-so many of us sick today! One woman said to me, though her whole family suffers from chronic digestive problems, "but Carol, Americans don't eat like that!"
So, what's in my grocery cart?
While "Americans" may not eat like this, I certainly do, and so do my clients, as well as the leading health doctors I follow, add in my teachers, and my clients kids too! Heck, even my dear mother focuses on fresh vegetables!
So here's a look at what goes on my grocery list and into my cart every week, and what I recommend you consider adding to your list and cart too!
Always in my cart:

I buy a rainbow of colors, leafy greens (all sorts of varieties), radicchio, sprouts, fresh herbs, avocados, cucumbers, celery, heirloom tomatoes, carrots, red beets, sweet potatoes, winter squash, zucchini, sweet and hot peppers, fennel, onion, garlic, ginger, berries, lemon, limes, grapefruit, green apples

My favorite condiment:

Raw fermented vegetables, like saurkraut and kimchee, though natural health food stores are offering many new mixes, with carrots and beets and even jalapeño… and Deliciously Detoxifying Pesto!

Staples always in the house:

Healthforce Nutritionals Green Protein Alchemy, hemp seeds, chia seeds, maca powder, raw cacao, sundried tomatoes, raw cacao, jars of organic marinara and Muir Glen tomatoes (yes, these are processed, but the ratio of live, nutrient dense foods to processed is minor)… and the list goes on.

My favorite snack:

Thinly sliced purple jewel beets with sea salt or a dollop of Deliciously Detoxifying Pesto!

Best shopping tip:

If it has a label, it means it's processed, which means it is devitalized of any nutritional value — eliminate, or greatly reduce food-like substances with labels and buy fresh, whole foods from the periphery of the store. 

My favorite place to shop:

Whole Foods. Everyone who knows me knows I love Whole Foods. Matter of fact, I've been in near every Whole Foods up and down the east and west coasts! The produce is SO fresh… and I am primarily a produce girl! With that said… I SO support local farmers, farmer markets, small natural food markets and shops, especially for the speciality items and artisan wares you can't find in bigger stores. 

Best simple recipe:

Roll a healthy dollop of Deliciously Detoxifying Pesto in a purple cabbage leaf with your favorite veggies, avocado and fermented sauerkraut. Super easy and super delicious! 

Favorite Indulgences:

Blueprint Juices, Imported Olives, Monterey Farms Fresh Grilled Artichokes and Jackfruit
Start your ideal grocery shopping today with these action steps.
Shop on the periphery of the store.
Begin to eliminate processed foods with labels.
Choose a rainbow of colors when you choose your veggies and fruits.
Experiment and discover new 'indulgences' that delight you, but won't harm your body!
And if you have any questions, leave a comment below. I'd love to help!