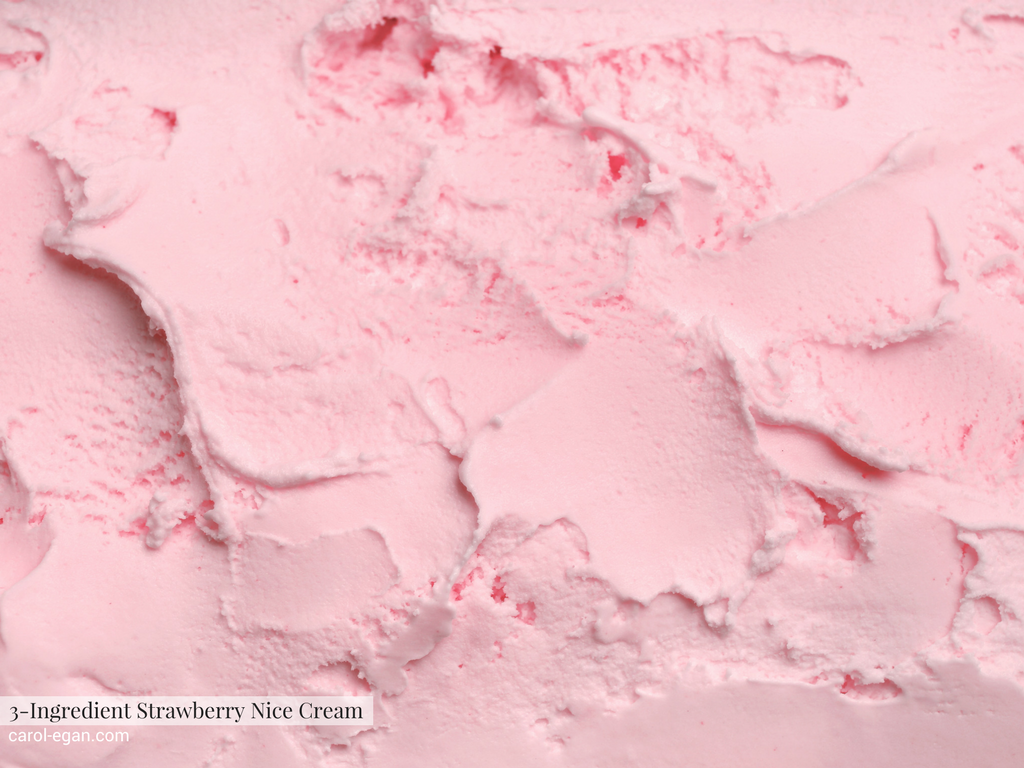 For many of us, summer means it's ice-cream time! OK, maybe any time is ice-cream time for you (Cynthia, is that you? :-)…  and me! But maybe like me, you no longer want to indulge in the dairy-laden, sugar-laden commercial kinds. Hello, Strawberry Nice Cream! This super-simple, super delicious 3-ingredient recipe will totally satisfy your craving for ice-cream! Promise.
Nut free  •  Dairy free  •  Sugar free  •  Guilt Free  •  Just pure delicious decadence, with a special shout out to you, Cynthia, who loves ice-cream! 
3 cups organic frozen strawberries (OR raspberries, blueberries or blackberries)
1 cup fresh strawberries, chopped (match the berries of your choice above!)
1 cup raw cauliflower, chopped (or more)
Stevia to taste
Add all ingredients to food processor and process until smooth and creamy. (Maybe a little almond milk or water, if you need to lighten the density of the mix). Top with:
Fresh, sliced strawberries, or
Strawberry sauce — 1 cup of strawberries blended with stevia until smooth, or
Chocolate sauce — 1/3 cup almond butter, 2 tablespoons coconut oil, 1/4 cup raw cacao and stevia to taste, blend until smooth by hand in bowl (add a little water to thin if needed).
Optional: Two caps of live-probiotics to make Strawberry Cheesecake Nice-Cream
Happy Summer! Enjoy!
(Visited 65 times, 1 visits today)