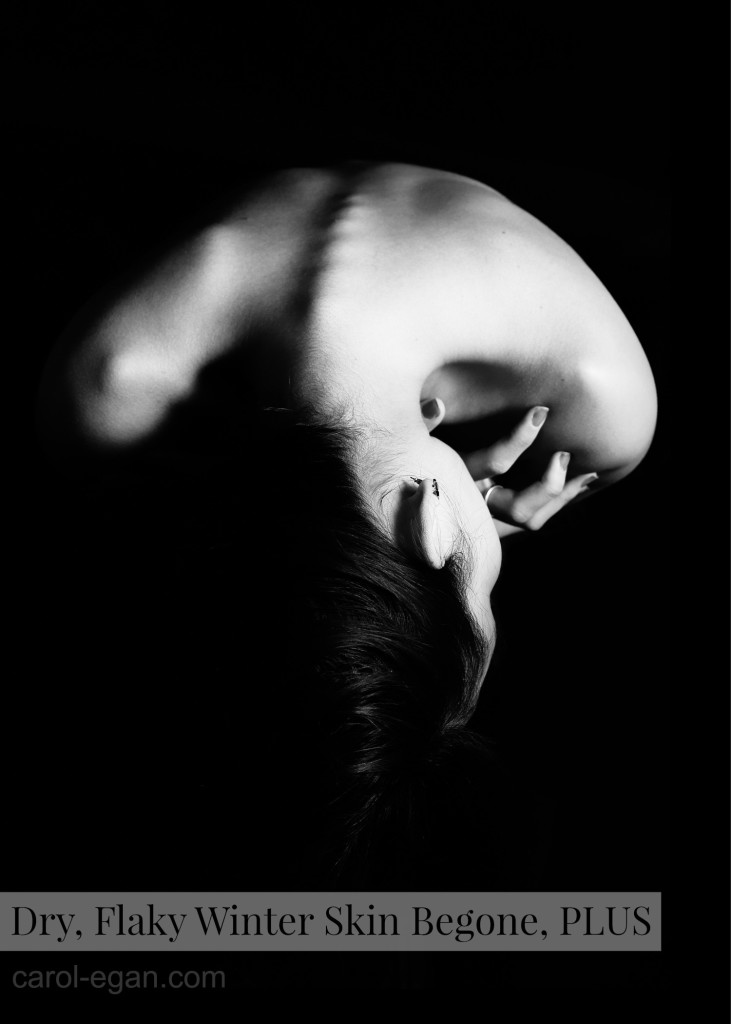 What if I told you that you never have to experience dry, flaky winter skin again?
What if I told you that the remedy would also purify your body, bring a glow and firmness back to your skin, and it would cost you nothing but the price of a good natural body brush and 2-5 minutes of your time every day?
Your skin is your largest organ, known as your third kidney, yet is largely neglected beyond the facial care where exfoliation is highly regarded for rejuvenation. Think about it, when was the last time you exfoliated your body?
Hello Dry Body Brushing.
Dry body brushing feels invigorating, exfoliates dead skin cells, plus it boosts new skin cell growth! But the benefits far exceed renewed skin. By removing the top layer of dry, flaky skin, you stimulate your lymphatic system, improve blood circulation and support your body's overall ability to cleanse, detoxify and eliminate waste.
Supporting a healthy flow of lymph is important because the lymphatic system is integral to you maintaining a healthy immune system. It defends against infection with the rest of the immune system and helps balance body fluids.
Dry body brushing breaks down the accumulation of toxic waste matter in your body's fat cells known as cellulite. By increasing blood circulation in your skin, you increase the flow of oxygen to your cells and help your body eliminate the trapped toxins causing dimpling in your skin to reduce and eliminate cellulite.
Plus, many aestheticians believe that dry body brushing improves digestion and kidney function, because the skin is better able to support the elimination of toxic waste matter.
I offer several natural bristle dry brushes in my online store. There are many formats. All are good and based on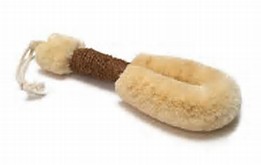 personal preference and the benefits each offers. Some are long handled, some have no handle. Some are created for your face only. I recommend trying several to find and incorporate the ones that you like best. Pictured here is one of my all time favorites, but I've now incorporated a long handle brush and a facial brush too. Click here to learn more about skin care and looking and feel you very best ever!
The How to Dry Body Brush
Dry body brush before you shower.
Start at your feet, and brush both the bottoms and tops. Move up your calves, to your thighs in long, even strokes. Guide every stroke towards your heart to increase lymph flow and blood circulation as you move up your body to your abdomen, palms, arms, back and chest. Apply circular strokes on your buttocks for easier application.
I recommend at least 2-5 minutes for dry body brushing daily, but do note, 1) your skin may feel tender when you first start out so gage your time accordingly, and 2) you will soon grow addicted to this healthy regiment because it feels so darn good!
Finish with a natural body oil, like cold-pressed organic coconut oil.
You will notice softer, smoother skin in just a few days!
---
I'd love to hear what you think about this technique.
I look forward to your comments in the box below ... and please do raise any questions you have!