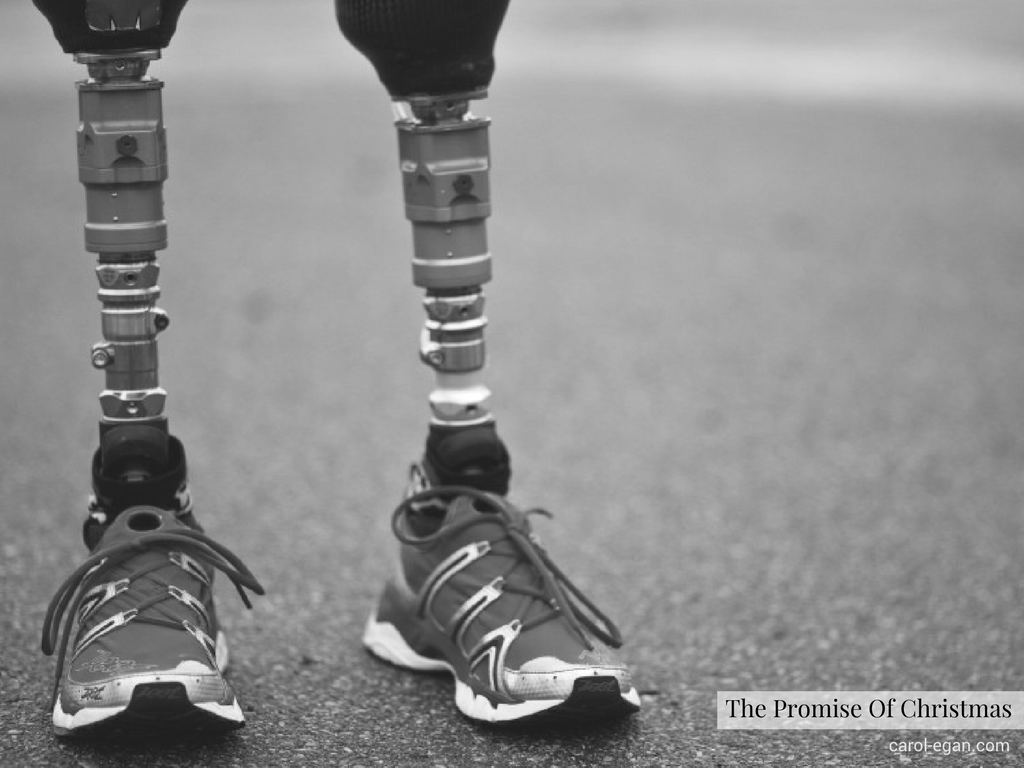 I saw a handsome young man walk out of the mall in gym shorts yesterday.
Not a day older than 21 is my guess.
Everything about him grabbed my attention, and it wasn't his wearing shorts near Christmas in December that stopped me.
He walked with a very noticeable confidence,
An athletic swagger,
A huge smile,
A badass haircut,
And… a shiny, black titanium leg.
And then in a blink of an eye, I saw, that I was wrong.
He had TWO shiny, black titanium legs.
I was driving along preoccupied by the thoughts that time seemed to be my enemy,
And this handsome young man was literally walking with a skip in his step,
On two prosthetic legs.
When I was a young girl, I was taught that Christmas is a holy time that invites us all to reflect on what matters most.
That no matter what the challenge,
No matter what the concern,
No matter what the barrier,
The promise and the Spirit of Christmas belongs to each of us,
That everything and anything is possible, if we believe that everything and anything is possible,
That evidence of Christmas exists everywhere,
If we look for it,
Even in traffic at the mall.