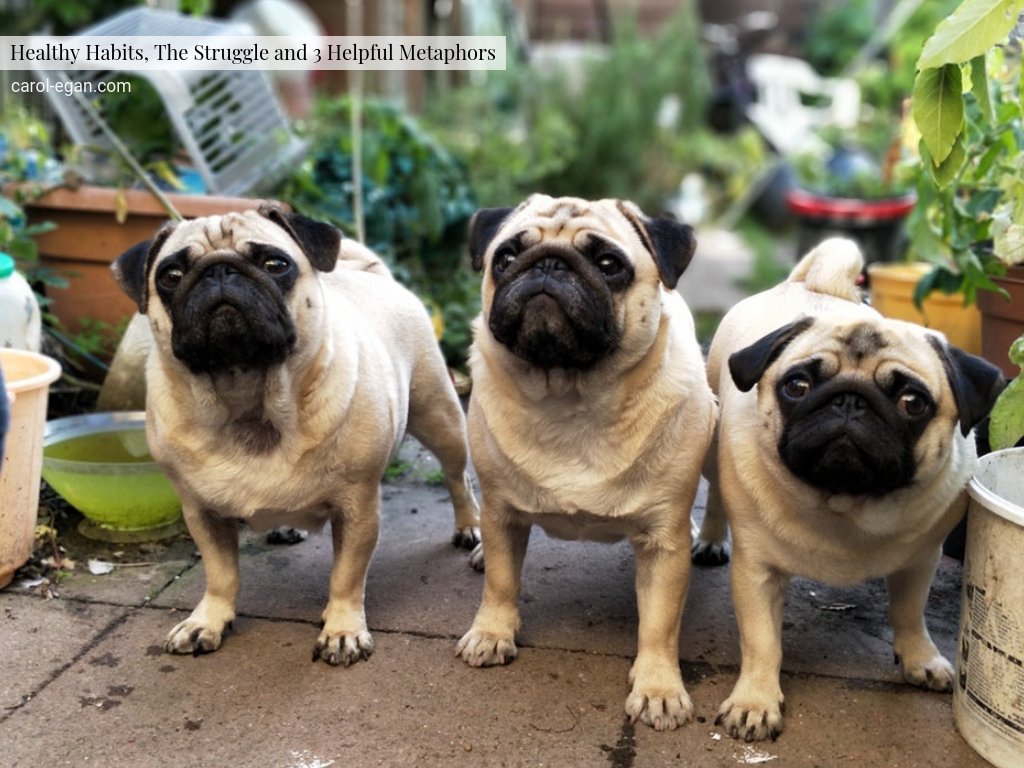 We've evolved to a place in time when we think we're healthy, though we take medication. When we think it's normal that some bodies can't digest vegetables and fruits, though they're Nature's nutrient-dense food sources. And when we think we can't do anything to heal heart-disease, cancer, diabetes and now auto-immune disease, because we're victim to the genetics our ancestors bequeathed to us.
But from a basic common-sense standpoint, doesn't it make sense to ask, "How do I feel if I don't take this medication," and, "What happened to the illness, since this prescription medication eased my symptoms?"  And, "WHY can't my body digest vegetables and fruits, since they're known to be the most easily digestible food substances?" AND, "Did I simply get dealt a "bad hand" when it comes to genetics," or, "Suck it up, 'I'm getting older?'" 
In case you forgot, or just don't remember, when we were in elementary school we were taught that the human body is capable of regenerating itself — The human body was designed to heal itself, but like a plant needs mineral-rich soil, oxygen-rich water, and sunshine for photosynthesis to grow, the human body needs the right conditions for optimal health and healing to occur.
Consider these healing functions the body is capable of, IF you are healthy — Your liver can literally regenerate and rebuild itself within just a few short months; your gastrointestinal tract can renew itself every four days; within hours of an injury, the body begins to repair a broken bone; the brain can create new cells to reconnect pathways between neurons and neural circuitry.
Beyond any new "genius" technological research or discovery, the body is FAR MORE capable of healing itself, in spite of all the grandiose claims the biotech world sputters! 
So if we know our body is more intelligent, more capable of healing and more responsive than anything outside of us, why do we run around seeking out every new fan-dangled approach to wellness, or worse, accept the conditions exacted by a diagnosis that biologically makes no sense and negatively impacts the quality of our life?
Three Metaphors
The Frog in Boiling Water
The frog in boiling water metaphor describes a frog being slowly boiled alive. The story goes, that if a frog is put into a pot of boiling water, it will jump out. It feels the danger of the hot water and jumps out to protect itself. But if the frog is put in tepid water, which is then brought to a boil slowly, the frog will not perceive the danger it is in, because it didn't feel the water getting hotter, so it cooks to death.
Consider that we grow up in homes, within communities, within societies that believe medication is good, that heart disease and cancer are genetically predetermined, though new science says not so, and yes, that some of us can't eat vegetables.
And without ever questioning any of these ideas, we, albeit unwittingly, believe these ideas too… because we live within families, within communities, within societies in whch everyone we know believes in these ideas too.
And if we question any of these ideas, as I did 30-years ago, we're called "crazy." I remember one who I thought to be a "close" friend calling me crazy and laughing at me when I first sought out a Naturopath.
The pull to do things the same as everyone is fierce.
Herd mentality
The pull to do things the same as our friends and family leads to a "herd mentality." A herd mentality, like a mob mentality, pack mentality or gang mentality, describes how we can be influenced by our families and peers to adopt certain behaviors, and that this happens on a largely emotional, rather than a rational basis.
Examples of a herd mentality are:
Kale — Once kale always, kale, but many now favor this "hot" "new" vegetable
Louis Vuitton, "Hot" Style Trends  — Place you in the "in crowd" 
The list is endless — BMWs, The Mini Cooper, a Prius, Cabbage Patch Kids, Beanie Babies,  family traditions, community politics and onward… 
While we all might know on an intuitive level that living on prescription medications and living with heart disease, cancer and diabetes is not "normal," most of us tend to follow the prevailing and predominant thoughts, behaviors and actions of others, because we're hooked on an emotional level.
I can't count how many times I have heard, "My family has eaten this way for generations, Carol." "Americans don't eat like that, Carol," (though the whole family suffers with acute and chronic digestive problems). And, how many times have others said to me, "Lighten up," "Everything in moderation." "Don't be so boring." "You're no fun." 
Author Suzy Kassem wrote,
"Since the earliest days of our youth, we have been conditioned to accept that the direction of the herd, and authority anywhere — is always right."
In the face of staggering statistics of chronic disease worldwide, it's time we start questioning the validity of popular, but unhealthy herd ideas.
Head in the Sand
And we've all heard this, if not done it ourselves, we "put our head in the sand," which simply means, we avoid, or we try to avoid, by pretending that "it" does not exist. This phrase refers to the way ostriches bury their heads in the sand when frightened. 
While some might say burying one's head in the sand is a flat-out refusal to think about an unpleasant situation, and this is clear and rampant, I also know first hand, from my own experiences early on, that many of us just don't know how to think differently from canonized, herd mentality, mainstream thought. 
A client recently said to me, "It never occurred to me that I could just go off a medication."
I totally get it — Thirty years ago I was diagnosed with hypothyroidism. But when I went to get my teeth cleaned with a natural dentist, he said to me, "You don't have a thyroid problem, you have an adrenal problem."
At that time, I was not putting my head in the sand and hoping the problem would go away, I simply did not know how to challenge my doctor's diagnosis. I didn't know how to think for myself. The doctor's diagnosis, and the popular way of responding to a medical diagnosis took precedence — Though I am actively reversing this diagnosis for myself today, while helping many clients do the same. 
But as the examples I offered above show, many are the frog stuck somewhere within a herd mentality or head in the sand. 
The Gap
But there is a gap, and within this gap exists what we know is best for us, or what we feel is best for us, and what we typically do —  It's like we're two people, but each in conflict with the other — We intuitively know what the healthiest choice for us to make is, but we don't choose it. 
Do you struggle with choosing healthy habits because you're the frog in the boiling water? Has the herd mentality taken over? Have you buried your head in the sand hoping your the health problems will just go away? 
Closing this gap is your charge. The whole quality of your life literally pivots on the ways you choose to be responsible for every detail of your life, including the state of your health. 
Yes, resistance to choosing differently will rise up. Yes, your family may tell you they'e offended when you decline to eat the ravioli. Yes, your friends may insult you when you order a salad rather than join them in eating pizza. And yes, your colleagues may laugh at you, as they pop the cork of a fine wine, and you sip on herbal tea. 
Ultimately, though, closing this gap is one of your life's greatest calling.
Closing this gap between who you know yourself to be, and who you pretend to be within your social circles IS the space where freedom, full self-expression, happiness and… your most vibrant, radiant Self exists.
I'll never forget the moments when a client leaned over the desk I was sitting at, looked me dead in my eye and said, "Eat a potato. You look terrible."
My body was very sick, with an endless list of symptoms my doctors had no healing answers for. My face was covered with painful cystic acne. My eyes were dark and sunken. Anxiety beat hard and heavy in my chest, with a fear that directed every step I took.
I held my tears back.
The pull to ignore what I had learned about healing my body was fierce. The pull to go against myself was fierce… BUT the pull to close the gap, to reclaim my health was FAR fiercer. 
If you suffer with chronic or acute symptoms, chronic cravings or excess weight, low energy or acute brain fog, I can't imagine you not hearing yourself somewhere within these metaphors.
Find what pulls you out within them. Use them as your springboard to be fierce. To choose you. Healthy habits will change your life in ways you yet can't imagine possible. 
Like the gap, I've always loved the space that doctor, writer and Holocaust survivor, Viktor Frankl wrote about:
"Between stimulus and response there is a space. In that space is our power to choose our response. In our response lies our growth and our freedom."