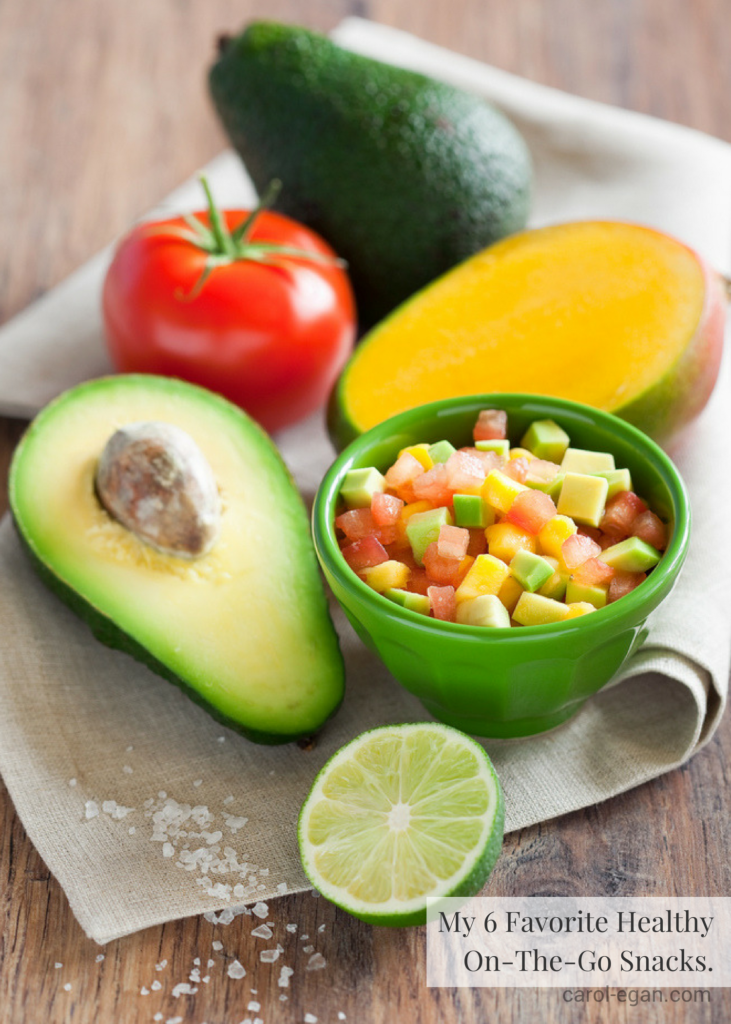 The other day, Courtney, my client, said, "Carol, you should make a list of your favorite healthy on-the-go treats, or things you eat in a pinch. Sometimes, when I'm on the run, I don't know what to get."
This list of my top six favorite healthy on-the-go snacks was created for Courtney and you! I hope these ideas help you choose your healthiest choices when you're on the run, but want keep it all clean!
Please note, my first recommendation is and always will be water-rich, fresh, raw, organic fruits and vegetables! Always. And in the spirit of 'treat,' try biting into an organic red pepper with a side of olives, or split an avocado and fill it with fermented sauerkraut, or a container of Mini-Kiwis or figs! Each offers a different flavor and texture to satisfy your craving. And I totally get that there might be days that you just want something more indulgent, while keeping it healthy!
Here are 6 of my go-to's, when I want something more than just salad and green juice: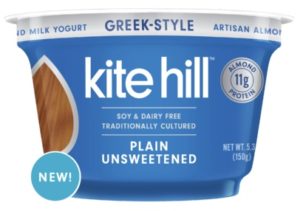 Kite Hill Almond Milk Yogurt might be one of the best processed healthy foods ever made! Master vegan-chef Tal Ronnen, founder of Kite Hill, offers the freshest tasting almond milk yogurt I've ever had. It's smooth, creamy, slightly tart and serves up 11g of almond protein, live active cultures and ZERO added sugar in every cup (you know I LOVE this!).
When I'm in the need of a sweet and satiating fix, I grab a container of Kite Hill plain, unsweetened yogurt, and pair it with a container of organic berries… It's a perfect and lightly sweet treat!  (Do note, Kite Hill offers many amazing dairy-free products!)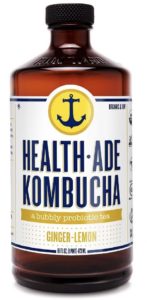 Health-Ade Kombucha = Healthy Soda, though it's NOTHING like soda at all!
Kombucha is an effervescent, fermented tea that offers many health benefits — it supports healthy gut flora and improves digestion, it destroys bad bacteria and provides B Vitamins.
Though, I've been a loyal devotee to another brand of kombucha for years, Health-Ade Kombucha came to market and quickly replaced my other favorite.
Health-Ade Kombucha is the only commercial kombucha fermented 100% in glass to prevent plastic and metal leaching. It's hand-crafted in super-small 2.5 gallon batches for premium quality, and it's the BEST TASTING and HIGHEST QUALITY kombucha you can buy!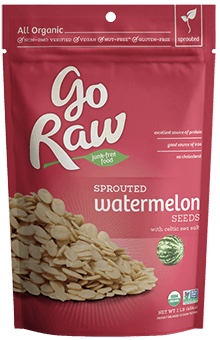 But on this particular day, for gosh-knows what reason, you say "I. MUST. HAVE. CHIPS!" NO fear. I've got you covered. Salty. Crunchy. And still FAR more healthy than "chips,"… Hello Sprouted Watermelon Seeds!
Easy to pack in your car, handbag or briefcase, Watermelon seeds offer a whopping TEN grams of protein in a ONE ounce serving, plus they're high in Magnesium and Zinc! (Do note, Go Raw offers many amazing products!)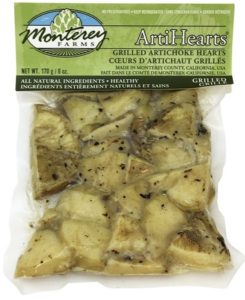 Some days I want something meaty, so I'll buy a package of Monterey Grilled Artichokes. I LOVE them! They are grown on a small farm in California, with a proprietary process that retains the health benefits of fresh artichokes that far exceeds any canned or jarred product!
They come in 4 flavors, Natural, Herb, Grilled and Buffalo, but my favorite is the Grilled. That I don't eat meat any longer, these artichokes satisfy my need for something a little more dense and 'meaty.' I eat them alone, with a green juice, or with a salad, but one thing is sure, once you open them, you'll want to eat them all. They are that good!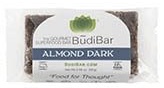 BudhiBars are wheat free, certified kosher, baked fresh without preservatives and kept frozen until they ship! The Almond Dark, the only one I buy (on rare occasion) is certified vegan, dairy free, low in sugar, high in fiber and a mixture of Swiss Cacao and Vegan Callebaut Chocolate! One bar (of this flavor — they have others) is ONLY 4 grams of sugar, which makes this an appealing choice, when nothing less than chocolate will do!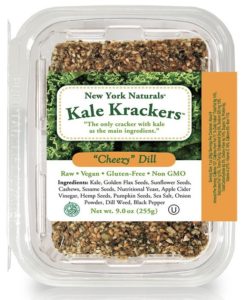 In the spirit of "saving the best for last," New York Natural Cheese Kale Krackers are as good as any raw cracker I've ever made, which of course would be the only reason I would buy them — in a pinch, when I don't have time to make them myself! They are the only cracker with kale as the main ingredient, with other ingredients like golden flax seeds, sunflower seeds, cashews, and a perfect touch of seasoning! They maintain the life-force energy of the ingredients because they're dehydrated, so they're a great option on the day you want something a little more satiating with your salad… or just as a snack with your kombucha!
If you try any of my on-the-go favorites, or you have one you'd love to recommend to me, tell me in the comments below! I'd love to here from you!
Want even more delicious substitution suggestions? Click below to download my FREE "Close Enough Seconds" guide to provide you with additional ideas for your toughest cravings!
Download Your Free Substitutions Guide!
(Visited 111 times, 1 visits today)