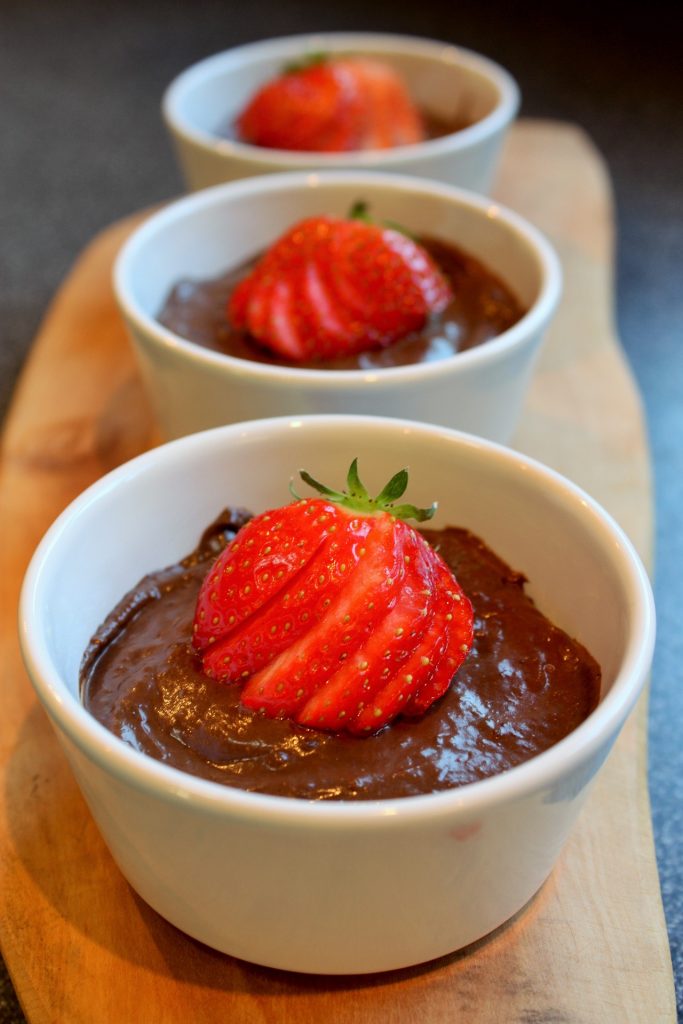 I've made many versions of raw chocolate mousse, and by far, this recipe is my favorite. Why? The zucchini lightens up the heaviness found in some other recipes I've made, so it is both rich and lusciously light.
Raw Chocolate Mousse
2-4 Servings
Ingredients
1 avocado
1 cup almond milk, hemp milk or coconut water
1 zucchini, chopped
1 tablespoon raw cacao powder (or more to taste)
Stevia to taste (chocolate or vanilla if you have it)
1 teaspoon vanilla powder (to taste) I LOVE the way the vanilla rounds out the cacao!
In a high-speed blender or food processor, blend ingredients until you achieve a smooth, velvety texture.
Put in refrigerator to chill and set… and then enjoy!
Optional Serving Suggestions:
Fresh Berries
Peppermint extract or food-grade peppermint essential oil, raw cacao nibs and fresh mint leaves
Do keep in mind, you may very well want to double up this recipe, even if it is just for you! It is that good!
Buon Appetito Raw Chocolate Mousse!