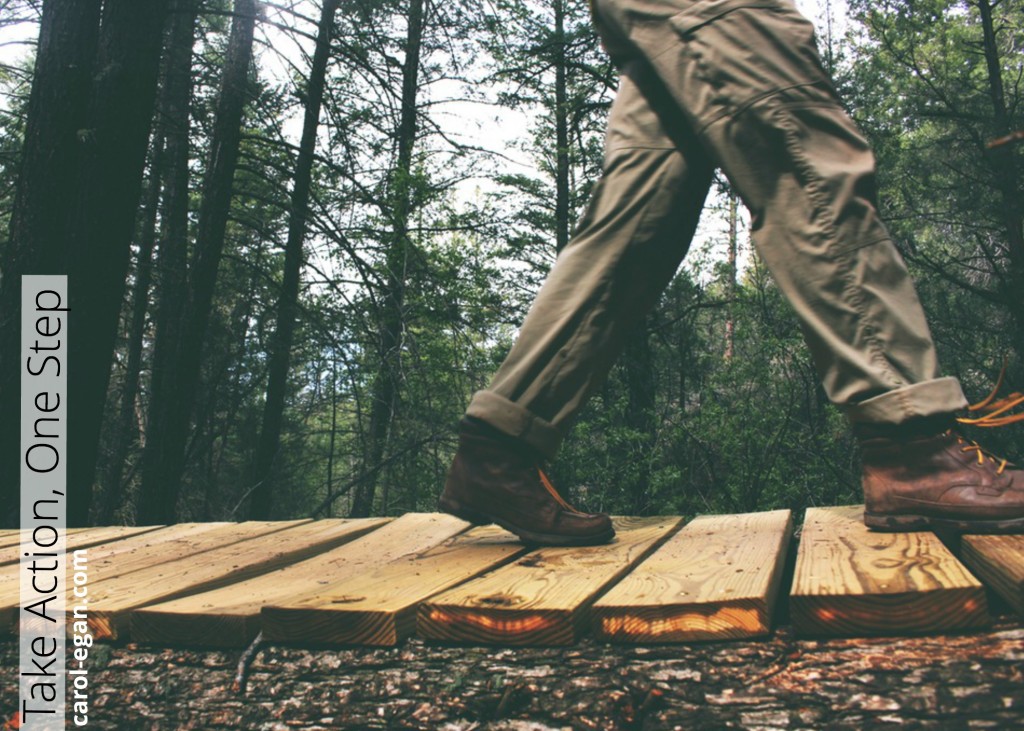 Take action to produce results. If we do not take action, our goals are just dreams. To harness your power, get off of the bleachers and onto the court of your life, and begin with at least one action. Darren Hardy of Success Magazine calls this the compound effect. Lao Tzu, the ancient Taoist philosopher and author of one of the oldest Sacred texts, the Tao Te Ching, said it best, "Every journey of 1000 miles begins with one step." One small step leads to two, to three and so on and before you know it, you've made progress in an area of life that is very important to you, an area that was likely once only a dream.
I offer up a very simple but powerful "Anthony Robbins exercise" to get you started. As soon as you wake up in the morning, jump out of bed, put your sneakers on and head out for an early morning walk. As you briskly walk, repeat with conviction and excitement, "All I need is within me now… All I need is within me now."
Develop on this in a way that empowers you, like "All the love I need is within me now," or "All the strength I need is within me now," etc. Say it. Sing it. Scream it! The act of moving and saying these words repetitively and with conviction, feel it in your bones as you repeat these phrases, has a powerful effect on our subconscious mind. This simple exercise is a straight up state changer and will shift your energy and mood on a dime! This one simple exercise, by shifting your state, can set the stage for many other life-changing decisions. Repeat your incantation with an 8 count breath over and over, and if your anything like me, your words may soon turn sing-song, because your adrenaline will start really pumping!  Playfulness alone alters our state, and adds yet another whole level of freedom and fun! … All I need is within me NOW! ALL I need is within me now! ALL I need is within me now! Play with it. Have fun to CREATE your life!
"It is in moments of decision that destiny is shaped." ~Anthony Robbins